The Pays de Vitré is full of unexpected places in terms of art but its castles and mansions make them temples for singular exhibitions, while being precious places for atypical exhibitions and in particular in the great outdoors.
A sumptuous walk in the heart of the Vitreous bocage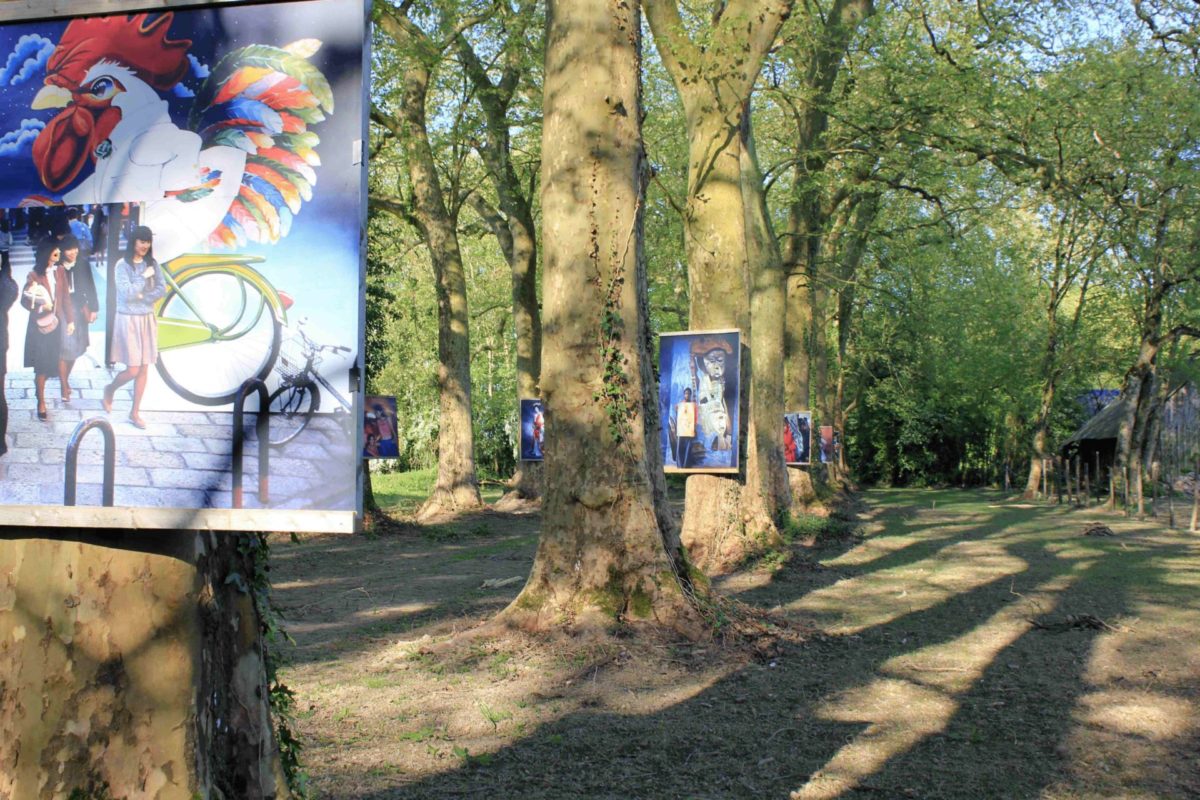 We have an expedition in store for you through the landscapes of the Pays de Vitré. Through this enchanted walk in the heart of the wooded park of the Château des Bretonnières in Erbrée, you will be dazzled by so much clarity emanating from these portraits of eternal women...
Are you ready for a secret and unusual visit off the beaten track showcasing extraordinary women?
The Pays de Vitré Tourist Office in association with Thélème Arts, the school of arts, literary fair, and artists' residence, and their partners offer you a sparkling artistic experience:
Thematic evenings,
Rediscover Olivier Martel's photography in a fabulous setting,
Delight in a moment out of time.
Discover an old house over 400 years old
At the end of the main driveway, admire thehe castle of Bretonnières is a superb private residence with a remarkable facade made of turrets and slate roofs.
Discover more
Eternal Women Exhibition | Bretonnieres Castle
Place called La Bretonnière
35500 Erect

Calculate my route
Accommodation near the Château des Bretonnières in Erbrée
Prepare your weekend in Pays de Vitré, and easily find a base near the Château des Bretonnières in Erbrée (10 minutes from Vitré). Find all the accommodations here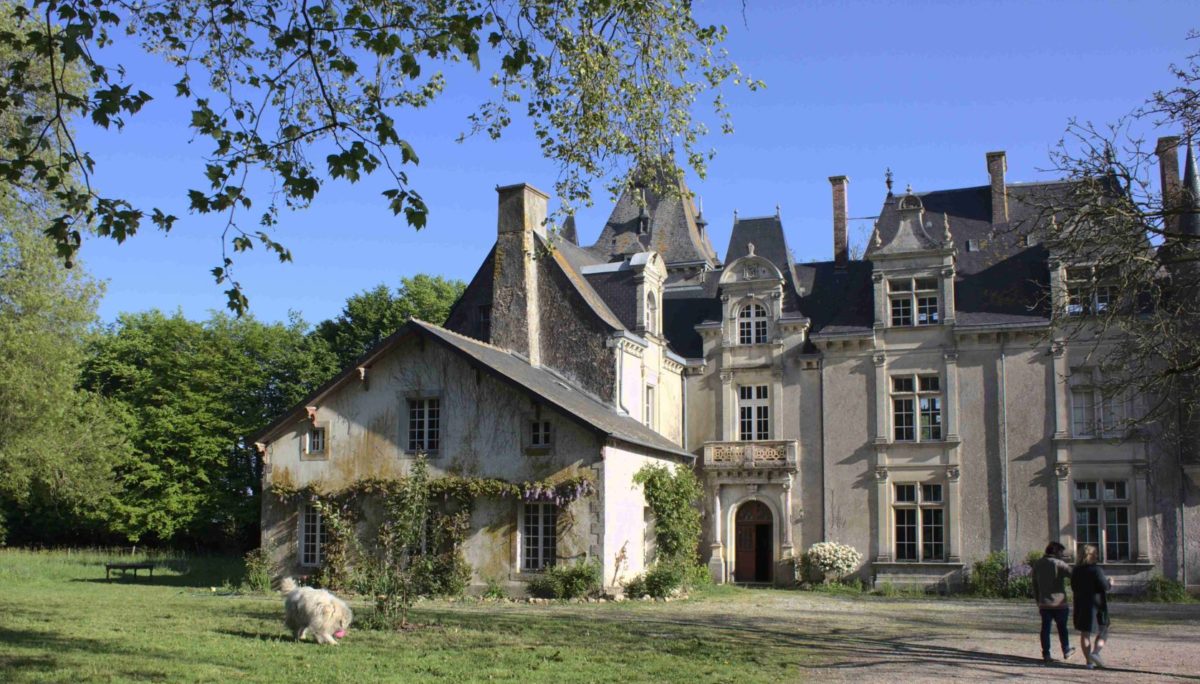 ---
The art of nature photography reveals beautiful places…
The "Eternal Women" exhibition by photographer Olivier Martel is to be discovered for three months (from May 1 to July 25), and the little extra: this artistic walk is accompanied by a multitude of events which are organized in the courtyard of the manor, the time of the exhibition. To be discovered, among other things, conversations in the company of renowned writers, concert evenings and theatrical performances or even thematic evenings... Without losing sight of the main theme "for women"!
You will thus discover:
80 large format photos installed in the form of a 1 kilometer route that will transport you through 3 atmospheres, over more than 3 hectares of the park;
A recognized exhibition which was on the Gates of the Luxembourg Garden (Senate) in 2011 as "Eternal Women Across the World";
Exclusive access to the castle park surrounded by age-old trees.
"I was able to photograph women, far from fashion clichés. It is a question of showing the woman in her truth, in her struggles as in her hopes and of affirming her dignity. I found grace as much in the peasant women of Guatemala as in the Khmer dancers or the fetish women in Agni country. It is this work that I would like to share with you…"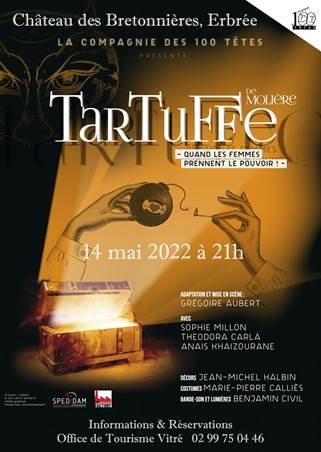 Theater under the stars
After participating in the Avignon Festival OFF, the famous play by Molière, adapted by Grégoire Aubert for 3 actresses, in a surprising version can be found in Erbrée. Popular and demanding theatre.
What is it about ? "Orgon is the archetype of the court character, fallen under the influence of Tartuffe, a hypocrite and a false devotee of whom he is totally duped. Tartuffe thus succeeds in manipulating him, even becoming his director of conscience. To the point of being offered to marry Mariane, the daughter of his benefactor, even as he tries to seduce Elmire, Orgon's second wife, younger than her husband. This is where Dorine comes in, Mariane's follower, an enlightened figure, a feminist before her time, never short of arguments to denounce the maneuvers. She plays a central role here and leads the revolt, not only against the impostor, but also, but above all, against the old macho and patriarchal society".
Book your tickets (12€) for the May 14 at 21 p.m. at the Pays de Vitré Tourist Office on 00 02 99 75 04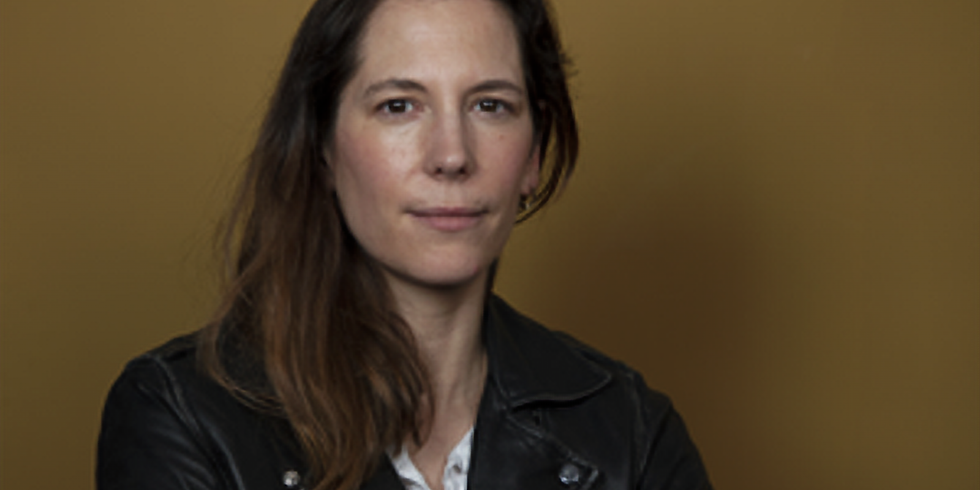 Conversation with the novelist Astrid Éliard
Le May 28 at 20 p.m., join this literary conversation hosted by journalist Kerenn Elkaïm with Astrid Eliard, novelist, followed by a dedication by The Bourgeoises, his latest book published in the Mercure de France. Then an aperitif offered by the 3Bs.
according to The Literary Figaro "Astrid Éliard discreetly and humbly constructs a body of work that reveals the grace of her pen and the delicacy of her gaze. ".

Astrid Eliard received the SGDL prize for wedding nights, and the Marcel Pagnol Prize for Dance.
Conversation with Nicolas Mathieu, Prix Goncourt
Nicholas Matthew received the Prix Goncourt 2018 for his work Their children after them, so the June 10 at 20 p.m. you have the opportunity to attend a conversation with the author led by journalist Kerenn Elkaïm.
This exchange with the author will be followed by a dedication by Connemara, his latest novel published by Actes Sud and an aperitif offered by the 3Bs.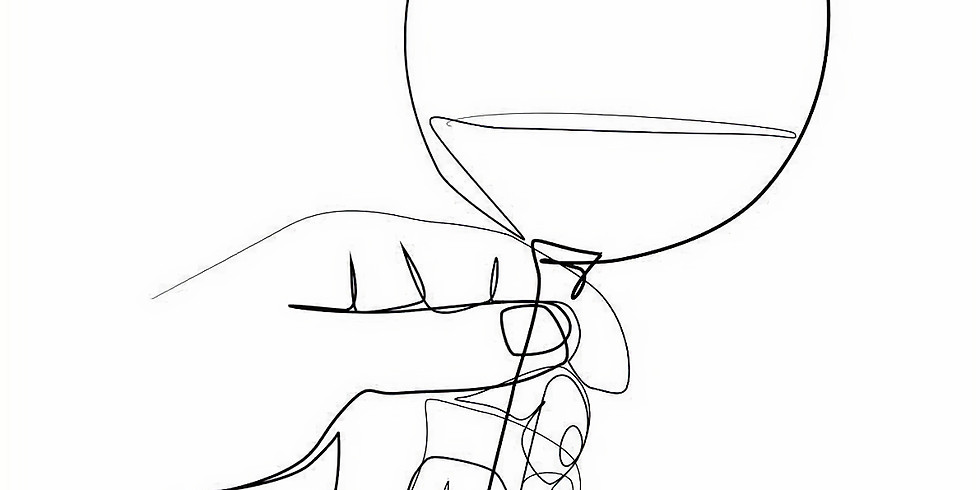 Blind Oenology Evening
It won't just be a tasting… Live a real wine experience!
Forward for local products : the wines are provided by the 3Bs in Vitré and served with Mézard cheeses and charcuterie produced by Maison Brielle.
Reservations at 02 99 75 04 46
Le May 20 at 20 p.m. & outdoors; Price: €00 per evening, wines, cheeses and charcuterie included
Vinyl evening & aperitif
Le 11 June at 20:00 p.m. find a real traveling music library which will transport you with its turntables and vinyl record bins to the heart of a journey through different countries, musical genres and cultures. An innovative and original concept.
For musical discoveries and listening, nothing better than an aperitif listening to vinyls under the theme of "protest songs" women – Billie Holiday, Patti Smith, Myrian Makeba, Oum Kathlthoum, Gal Costa…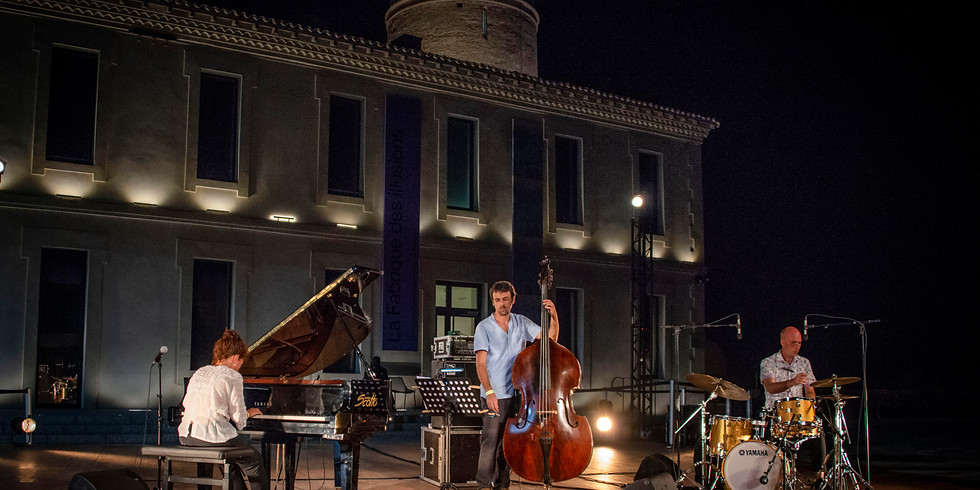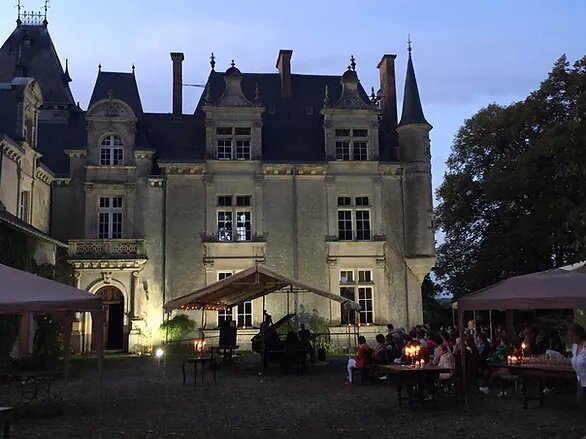 A classical-jazz concert under the stars
As part of the "Eternal Women" exhibition, and in an intimate setting, dive into the bewitching world of pianist-composer Madeleine Cazenave, accompanied by Sylvain Didou (Double bass) and Boris Louvel (drums), two definitive dreamers.
May 21 at 20:30 p.m., 16€ per person.
BOOK YOUR TICKETS AT THE TOURIST OFFICE ON 02 99 75 04 46
Opera revisited & in the open air, discover Romeo & Juliet by Charles Gounod
60 musicians in the castle courtyard for a moment of ultimate grace.
After the success of the 2021 edition, In Paradisium, Choeur & Orchester returns to the Château des Bretonnières for the second outdoor opera: the July 22 and 24 at 21 p.m..
A dinner on site is possible before the performance, only by reservation for 10€ (dinner provided by the caterer / Single meal and a glass of wine).
Book your tickets at the Pays de Vitré Tourist Office on 02 99 75 04 56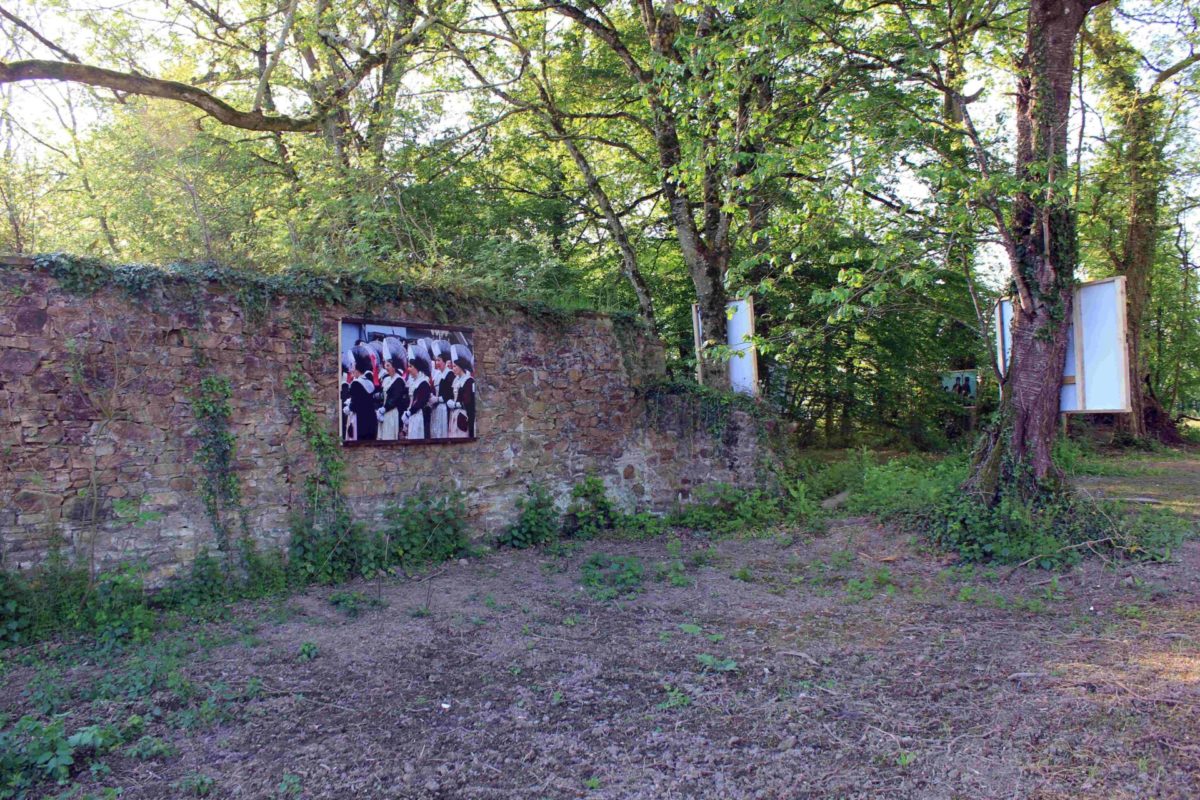 A nugget in the heart of the bocage
The Château des Bretonnières will seduce you with its peaceful atmosphere and its rich historical heritage.

The exhibition and the park are open from 17 p.m. until the evening every fridays, from 10 a.m. until 22 p.m. on Saturday and from 10 a.m. until 20 p.m. on Sunday.
To know :
A shop: Olivier Martel's framed photographs are available for sale,
An ephemeral bar is open during the exhibition,
A car park is provided,
As well as dry toilets.