18km south-west of Vitré, the Promenade des Miniatures, also called Promenade Chesnais, takes you to discover some twenty miniatures of French monuments in stone and slate, produced by the local article Henri Chesnais (1932-2016 ). Arranged along the green corridor of the Vallon, they offer themselves to the amazed gazes of passers-by of all ages.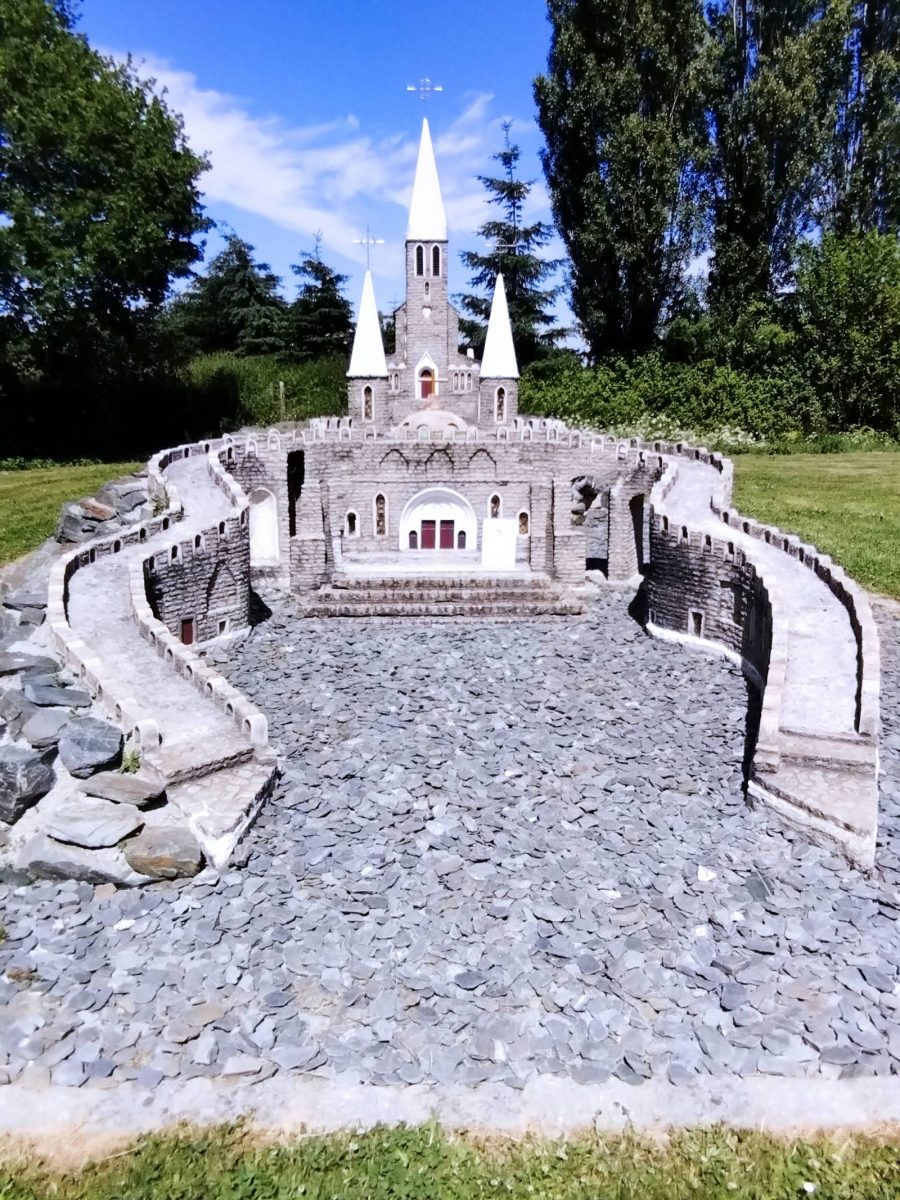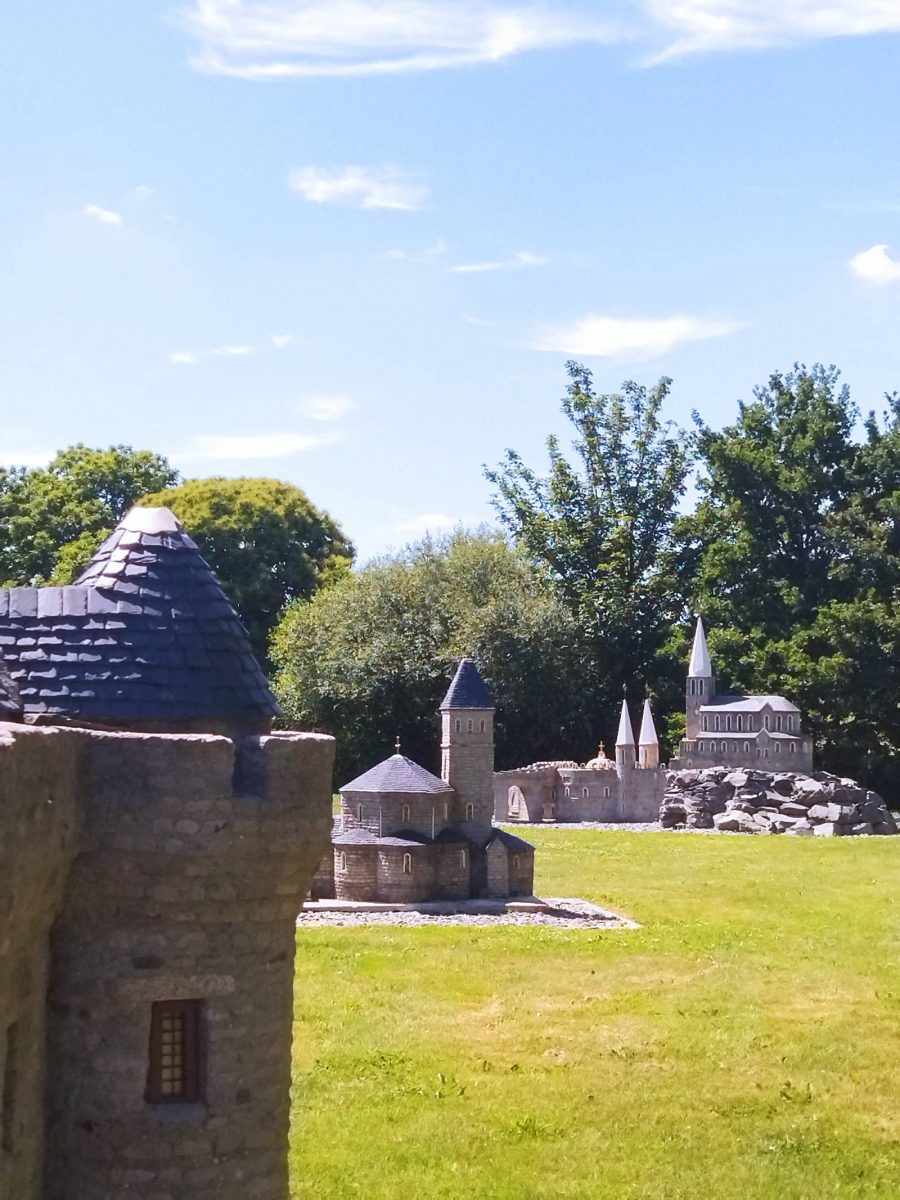 Miniature Tour de France
The Miniatures walkconstitutes an overview of French heritage. The path, XNUMX kilometer long, is punctuated by explanatory panels produced by students from Domagné schools.

Brittany is of course in the spotlight: you will find the Châteaugiron castle, Parliament of Brittany (Reindeer), the chapel of La Peinière (Saint-Didier), the Ar Men lighthouse (Île de Sein) or the Solidor tower (Saint Malo).

But that's not all ! Henri Chesnais also represented the Pont du Gard, castle of Lassay-les-Châteaux, Caussenarde farm in Lozère et three Vendée Globe boats.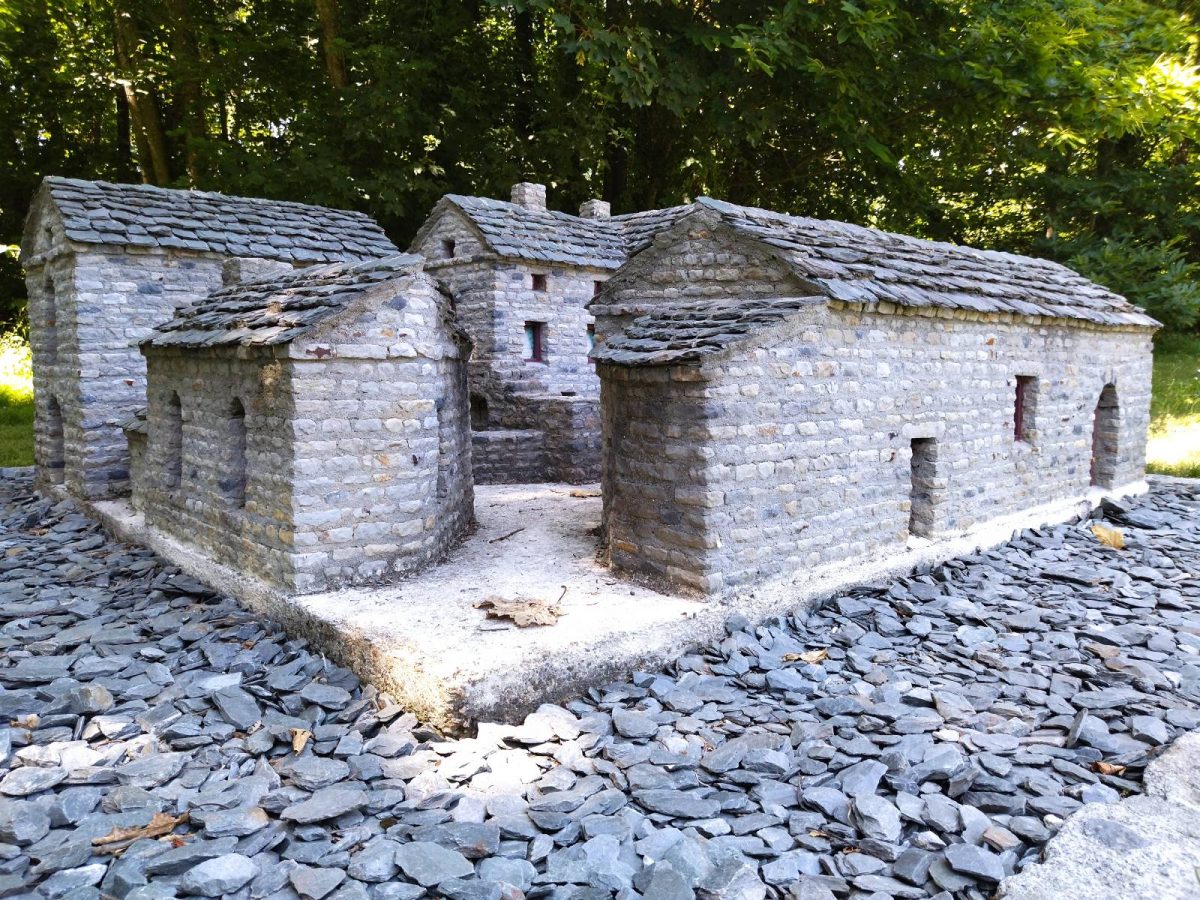 To accompany your visit, an audio guide is available:
How to use it ? Download the "SoundCloud" app > search for the "Ille-et-Médias" page > The 13 audio add-ons are available!
A real work of goldsmith
A few numbers will leave you speechless, like the 365 windows of the Chambord Castle or the six tons of stones used to make the Pont du Gard.
The most impressive monument is undoubtedly the Mont-Saint-Micheland its XNUMX tonnes of pebbles. Composed of XNUMX stone blocks, it now sits majestically in the middle of a clearing. It is easily spotted from the parapet of rue Saint-Pierre.
The Lourdes basilicaweighs XNUMX tonnes. Each monument is teeming with details, each more realistic than the next, a true work of goldsmith.
These miniatures are even more incredible when you know that the majority of them were made from postcards !
Pratical information
Free and free access.
Picnic tables are available.
Discover Domagne and its surroundings:
You can extend your walk at Poirier leisure park, very pleasant with its water point and its structures of wooden games or discover the hiking trail « Guines Stream (18km). find here all possible hiking trails in the area!
Damaged is known to be the seat of the Reason cider house which processes 35 tonnes of apples per year (not open to visitors).