Let's go to Châteaubourg to discover the "Jardin des Arts", an extraordinary exhibition of monumental sculptures.
15 kilometers from Vitré, the bucolic Ar Milin 'park ("the mill" in Breton) is transformed from May to September in an open-air art gallery. Every year since 2002, it has hosted the works of artists and visual artists from here and elsewhere.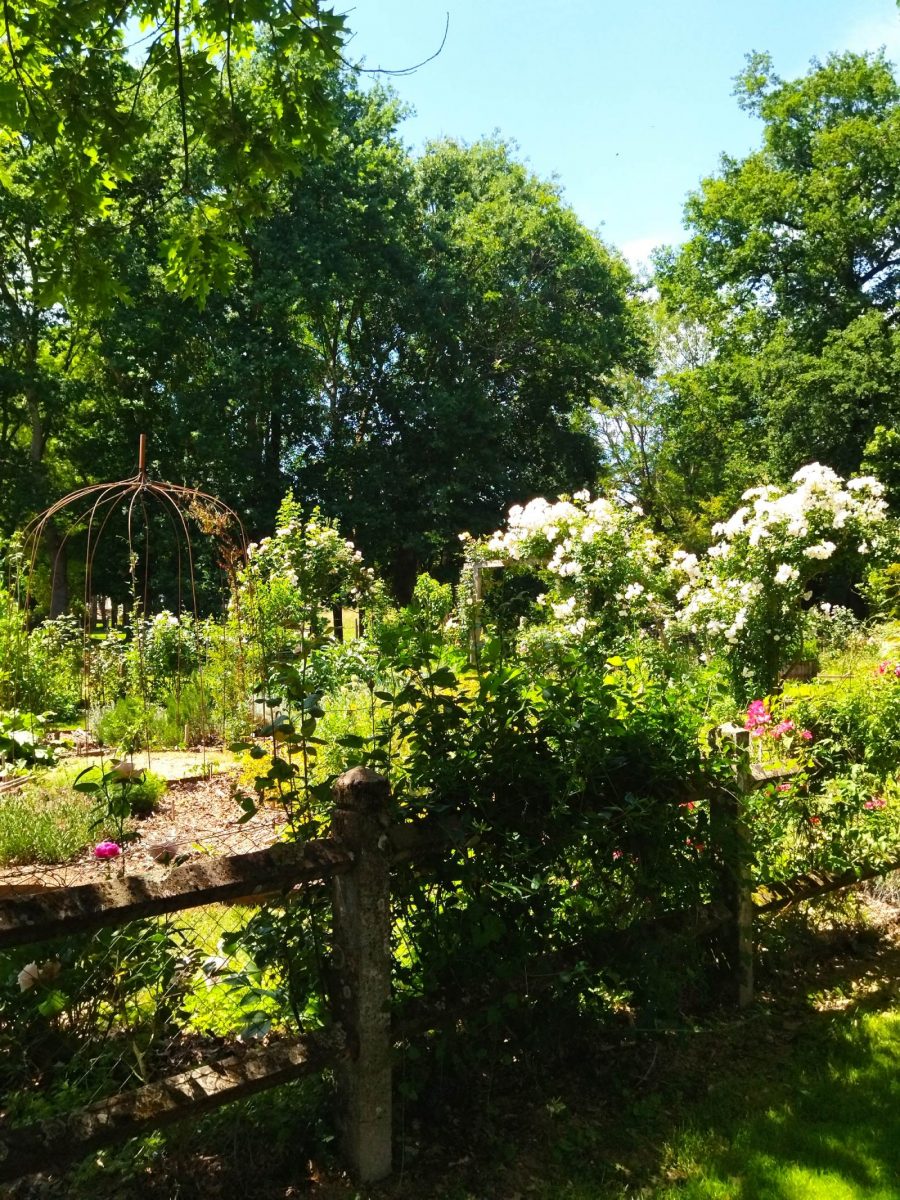 Ar Milin 'Park
The Ar Milin 'park is home to a splendid arboretum of more than 100 essences and species of plants including a splendid collection of magnolias. Browsed by the Vilaine, it takes its name from the old mill built in the XNUMXth century, still visible today.
Between contemporary art and nature
From May to September, the park, its aquatic garden and its small lake host the exhibition "Garden of the Arts". About twentysculptural works in wood, steel, stainless steel, copper or mosaics then create an imaginary and poetic world in which to stroll.
Sit on a bench or in the grass to enjoy peacefully this artistic spectacle which is renewed every year. The "Jardin des Arts" exhibition also extends through the streets of the city and the banks of the Vilaine. Open your eyes !
Châteaubourg also offers a 3 km educational walk, The " Route of the Sculptors » which will transport you to the history of sculpture, between city and nature (departure from the Town Hall). By following this educational route, we discover around thirty monumental works in the parks, gardens and streets...
As a family, let yourself be tempted by a 2.0 treasure hunt in the city with the geocaching course "The mine of Art".
Pratical information
"Jardin des Arts" exhibition
Free entry, every day from May to September. Nocturnes until midnight.
Ar Milin Park' (open all year), 30 rue de Paris, 35220 Châteaubourg

The town of Châteaubourg is also a stopover village which offers many practical services.