For his 10nd edition, the Don Jigi Fest is preparing to shake up the Vitré Exhibition Center on April 21 and 22, 2023!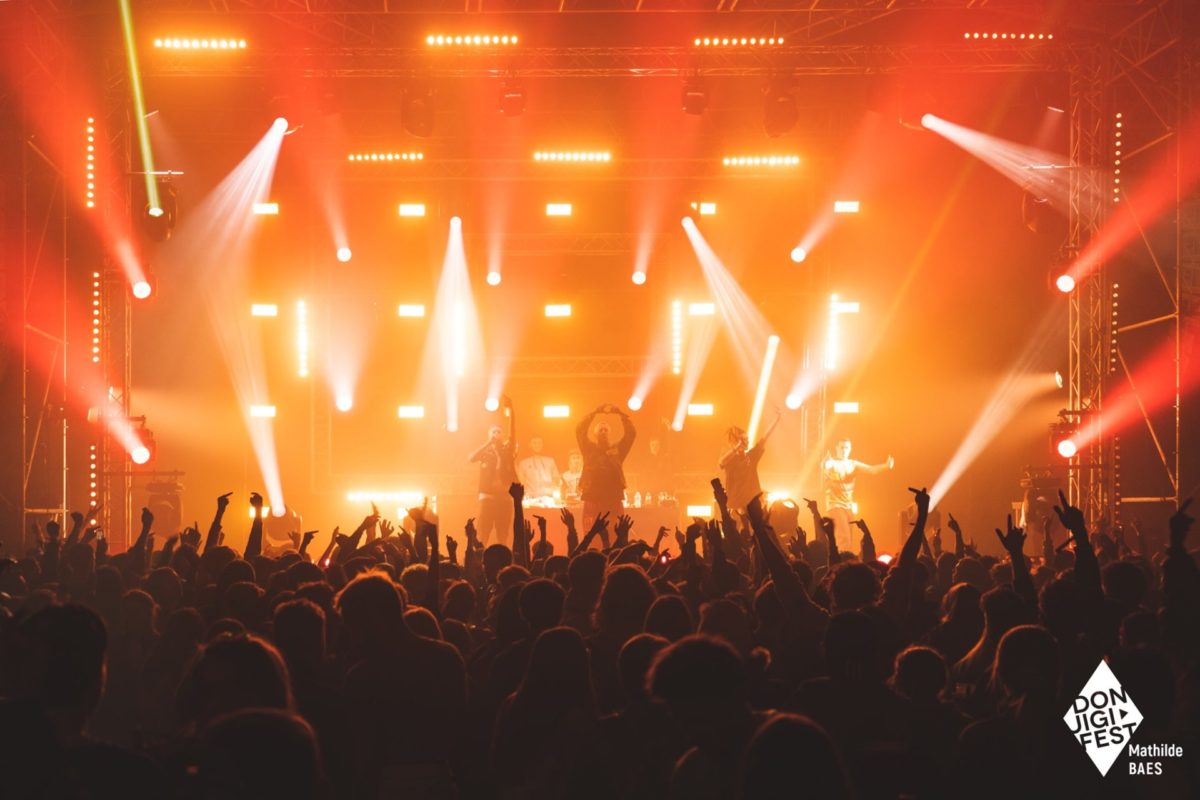 An unmissable event at the start of the Pays de Vitré tourist season, the Don Jigi Fest, is a true "dance of hope" (in Mandinka). For this edition, volunteers and organizers have done everything to celebrate this weekend with dignity, full of kindness and good humor.

For the first time since its creation, the festival will take place from Friday to Sunday at the Parc des Expositions, located at the exit of Vitré, in the direction of Argentré-du-Plessis. The following Monday being a public holiday, the opportunity is only too good to extend this weekend in a frenzied way….
This year, the organizers are going to offer a colorful show for three days of celebration in perspective… All musical styles will be honoured!
Discover the complete program of the Don Jigi Fest 2023.
---
La Return Edition is already shaping up to be the biggest in the history of the festival
Looking at the line-up, you can see the scope of this Vitreous festival. Suzanne, Kikesa, Disiz, Romeo Elvis and Bagarre are among the "headliners" of the 24 artists present.
An explosive program, oscillating between discovery of emerging artists and musicians from the French and international scene already well established and recognized.
Aimed at a young audience, lovers of good music and eager to party, who have found themselves deprived of these festive moments over the past two years. The last edition brought together up to 8 festival-goers. A record to beat for this year!

Admission from 17:00 p.m., concerts start at 19:00 p.m..
The Don Jigi Fest, a responsible and committed festival
The association which organizes the festival is supported by a team of young, motivated and dynamic people, of more than 300 volunteers.

For this year again, the organizers have taken important measures to reduce the ecological impact of the festival, in particular with the help of a "green brigade". This brigade, made up of volunteers, will ensure compliance with waste sorting, rational water consumption and the use of plastic to a lesser extent.
This youth is concerned about its impact on the environment and wanted to lead a responsible event. For this, the organizers have joined other collectives in order to combine pleasure and responsibility:
Membership of the Festivals Collective (2018): support in sustainable approaches.
Signature of the "Drastic On Plastic" charter (2020): device to move towards the reduction and elimination of disposable plastic.
---
With a most eclectic and elaborate program, this new edition of the Vitreous festival promises to be wild and full of surprises. We look forward !
---