In 2023, the Carnival of Gais Lurons celebrates its 62st edition! Discover this unmissable event in Vitré, which is one of the biggest carnivals in the department!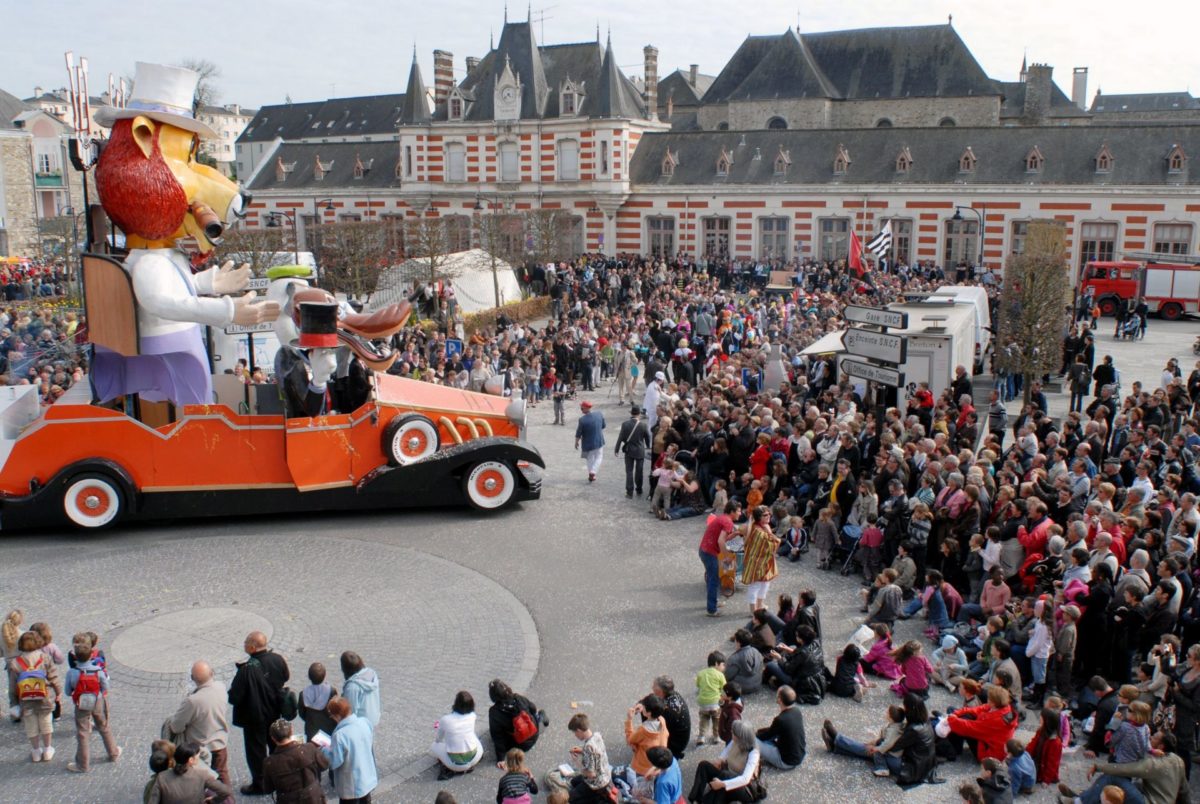 In 1953, a group of friends created the association "Les Sans Soucis" with the aim of animating the Sainte-Croix district in order to raise money for the repair of the bell tower of the Sainte-Croix church. The animation was a success and a few years later, in 1958, "Les Sans Soucis" became "Les Gais Lurons". This animation, the "Mid-Lent" then extends to the entire city of Vitré. It became the "Carnival" in 1993. Access has been free since 1999. The carnival consists of a disguised parade and thematic floats.
Historically, the Daytime Parade is held on Palm Sunday. If the original parade was always organized during the day, since 2006, a night parade has also been organized, with all the floats illuminated. This is organized two weeks after that of days (this year, three weeks later).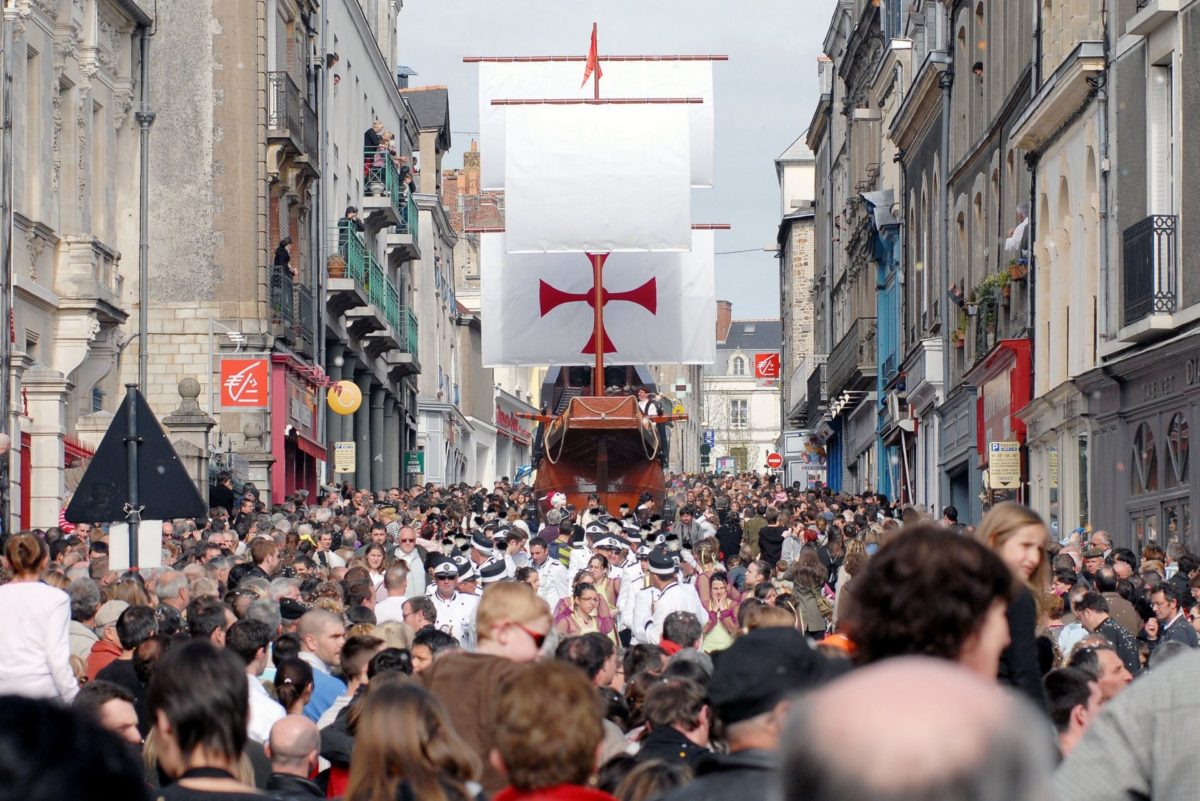 On the sidelines of these two parades, other events are also organized. Find below the complete program of activities for the Gais Lurons in 2023:
---
SATURDAY MARCH 18 AND SUNDAY MARCH 19: OPEN HOUSE
From 10 a.m. to 00 p.m. and from 12 p.m. to 00 p.m., Rue de la Haie-Robert in Vitré.
Registration for confetti sellers
For children and adults, registration of ganimated groups around the tanks and delivery of costumes (deposit of 30€)
---
FRIDAY MARCH 24: OPENING OF THE FUNFAIR
Stands and rides open from Friday March 24 to Sunday April 2, 2023.
On the Place du Champ-de-Foire, in Vitré
Reduced prices on Wednesday.
---
SUNDAY MARCH 26: GAIS LURONS CYCLING GRAND PRIX
Departure: 14:30 p.m. from Place Saint-Yves in Vitré
Senior, junior race, open cycling pass
With the help of the Cyclo-Club Vitréen
---
SATURDAY 1er APRIL
MINI PARADE
18:00 p.m.: departure from Place du General De Gaulle
18h30 : reception of groups and music of class 03 at the Town Hall
20:30 p.m. – Vitré Exhibition Center
With the orchestra La Belle Famille
On reservation (permanence on Saturday from 10:00 a.m. to 12:00 p.m. from Saturday February 19)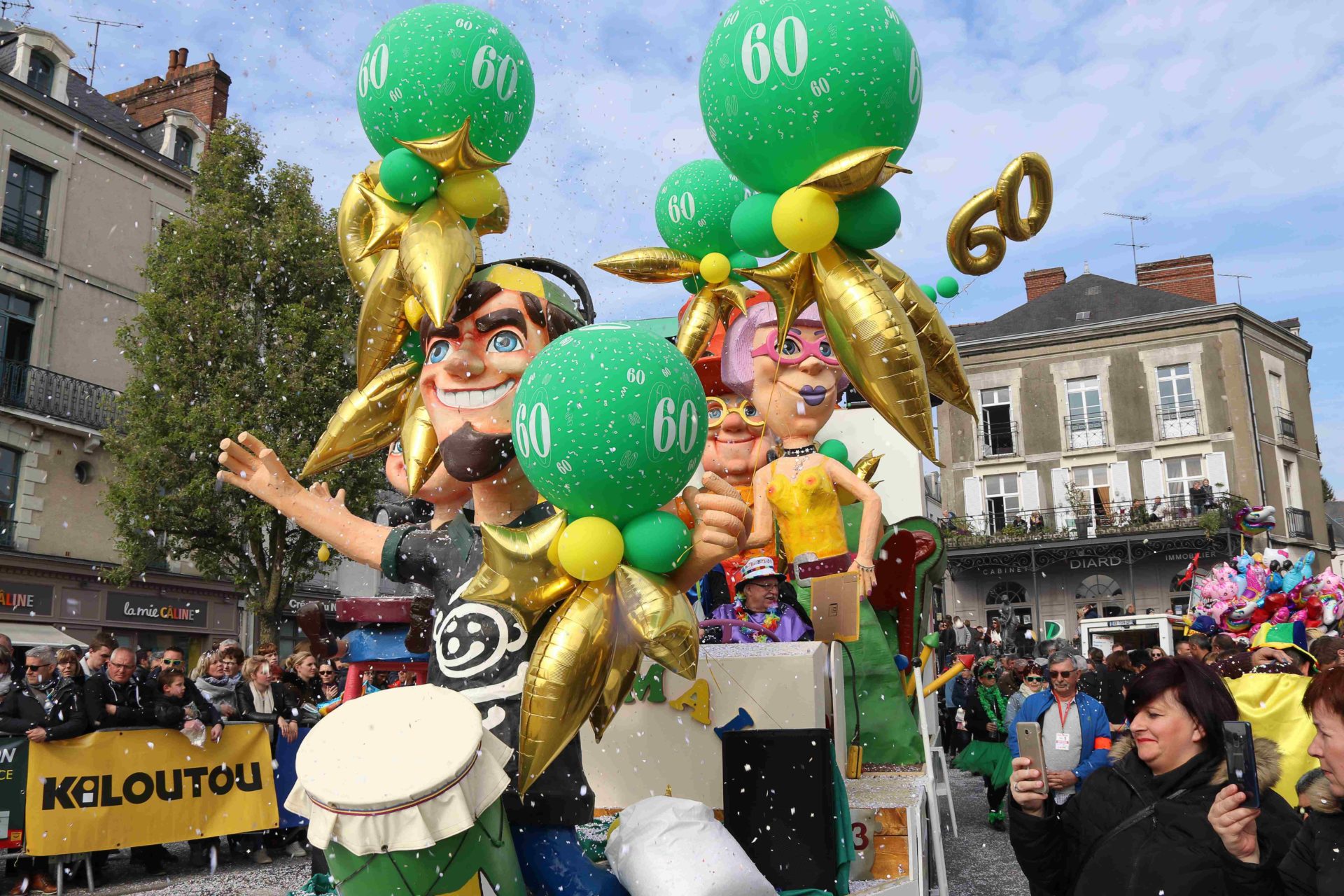 ©Rose-Cassandre Orriere
The carnival of the Gais Lurons
---
SUNDAY APRIL 2: VITR CARNIVALÉ
10 a.m. – 00 p.m.: city entertainment
Aubades of musical groups in different districts of the city of Vitré
Then setting up the floats before the start of the parade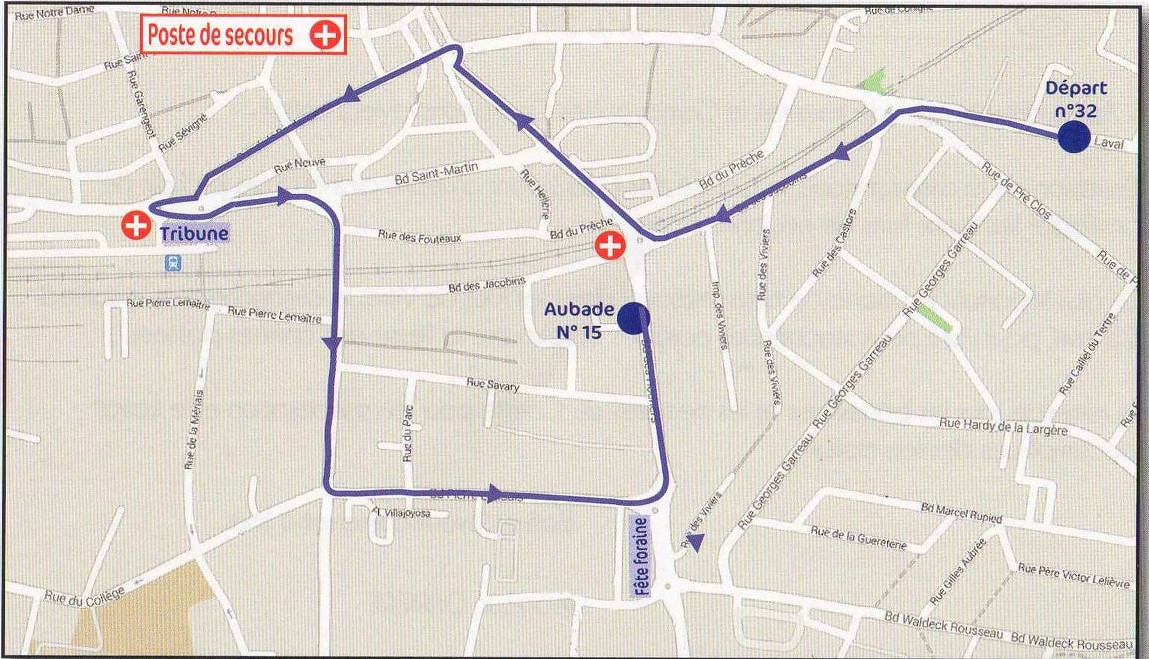 Route of the Carnival of the Gais Lurons on April 2
Night Carnival route on April 15
14:30 p.m.: departure of the cavalcade from 32 Boulevard de Laval
Floats, entertainment and dancing groups, very festive atmosphere music and music on boulevard des Rochers
18:30 p.m.: performances and aubades by musical groups (15 Boulevard des Rochers)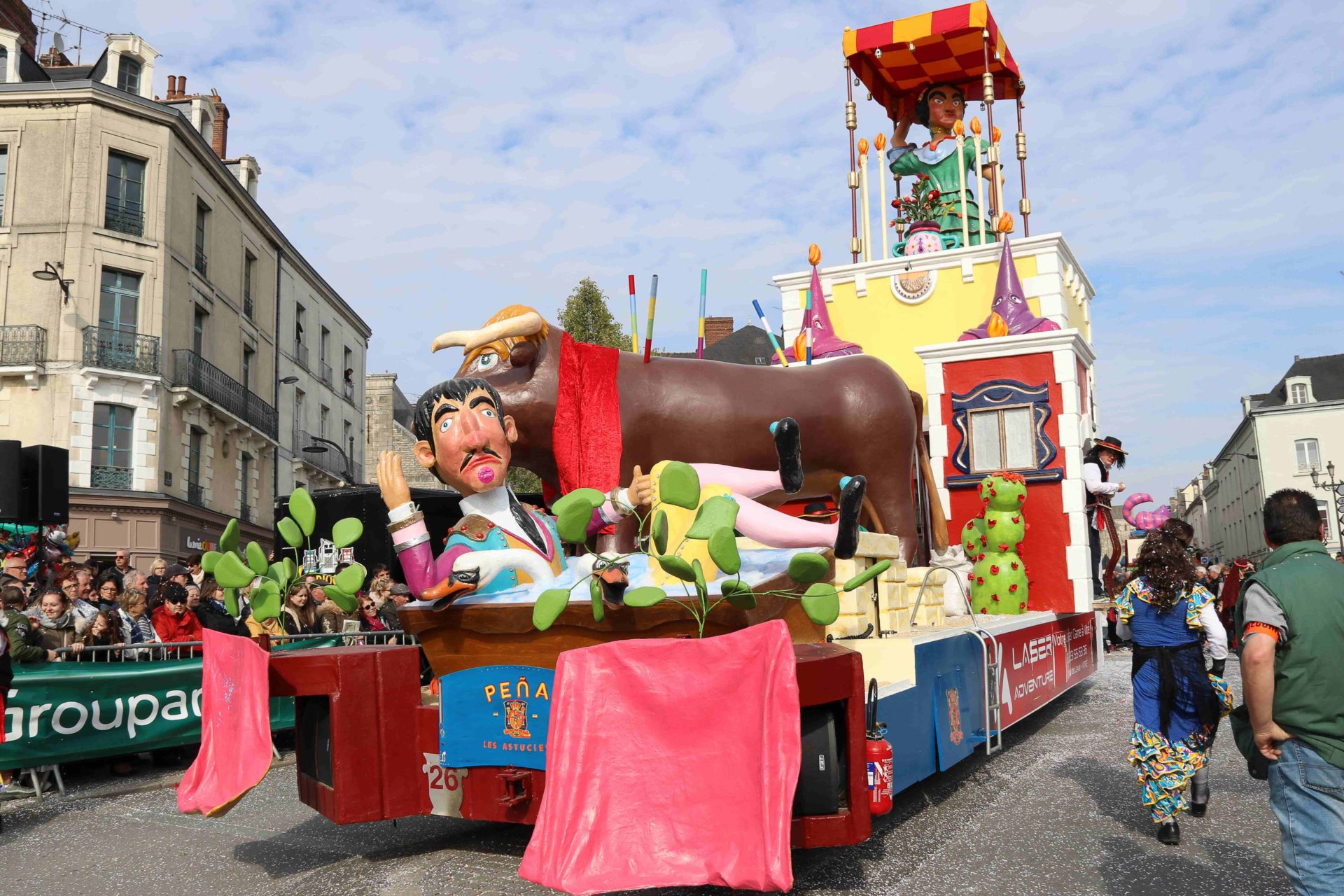 ©Rose-Cassandre Orriere
The carnival of the Gais Lurons, the daytime parade
---
SATURDAY APRIL 15: NIGHT PARADE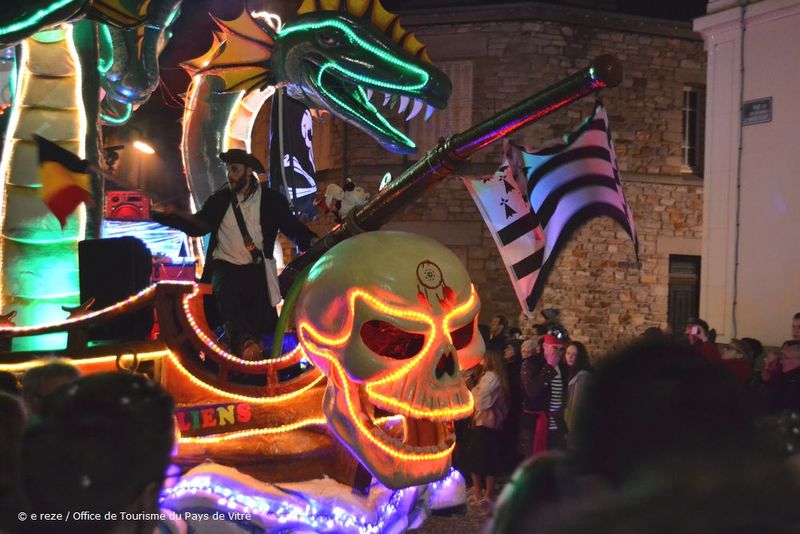 The Enchantment of Lights
21:30 p.m.: departure of the night parade, the "Féerie des Lumières"
Floats illuminated and animated by the group " ÇA R'SAMBA KOI »
Final around midnight Place du Champ-de-Foire
Ignition of Gai Luron 61
Confetti Battle