La Vilaine winds through Vitré from east to west. To enjoy its tranquility, head to the Pré des Lavandières and the Promenade de la Vilaine.
These two confidential walks will take you along the water between winding paths, wooden pontoons and wild grasses. Don't forget to look up, you will enjoy a unique view of the Château de Vitré at all times. Ready for a moment of calm and relaxation? The starting point is given, go to the Val promenade...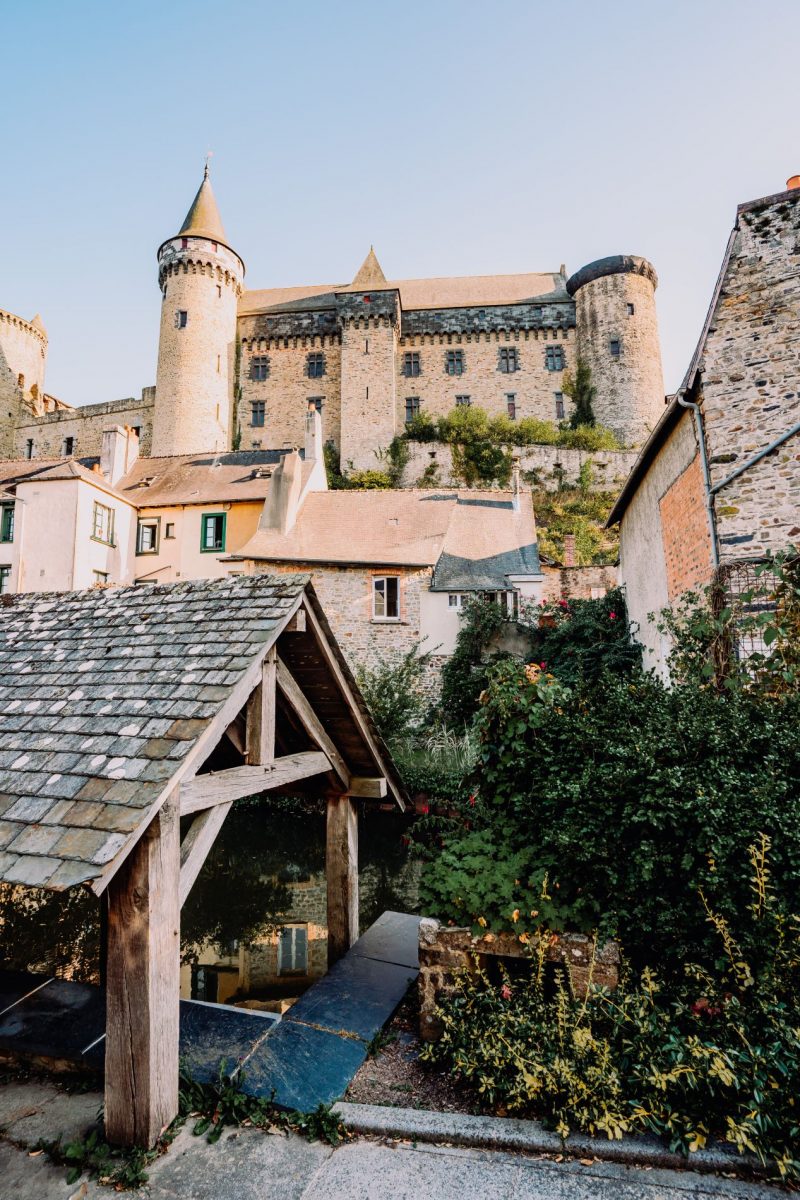 Le Pré des Lavandières, secret and bucolic garden
So here you are on the Val promenade, at the foot of the north facade of the Château de Vitré.
Walking gently along the medieval ramparts, you will enjoy on your right a panorama surrounded by greenery. A few hundred meters further, turn right towards the Lavandières' meadow.
The unusual starts here : it is by a small path surrounded by two stone walls that you will enter the heart of this oasis of greenery. Tread on the soft grass to discover apple trees and weeping willows whose branches fall nonchalantly in the waters of the Vilaine. You will have the impression of being in the countryside! You will see an old dryer made of stones and slates dating from the XNUMXth century.e , the golden age of the tannery in Vitré.
Here and there picnic tables invite you to relax and contemplate the surrounding nature. Calm is deep, you will even hear sheep bleat not far from you. Think from time to time to turn your back on the Vilaine: the majestic silhouette of the Vitré castle would seem to be watching over you ...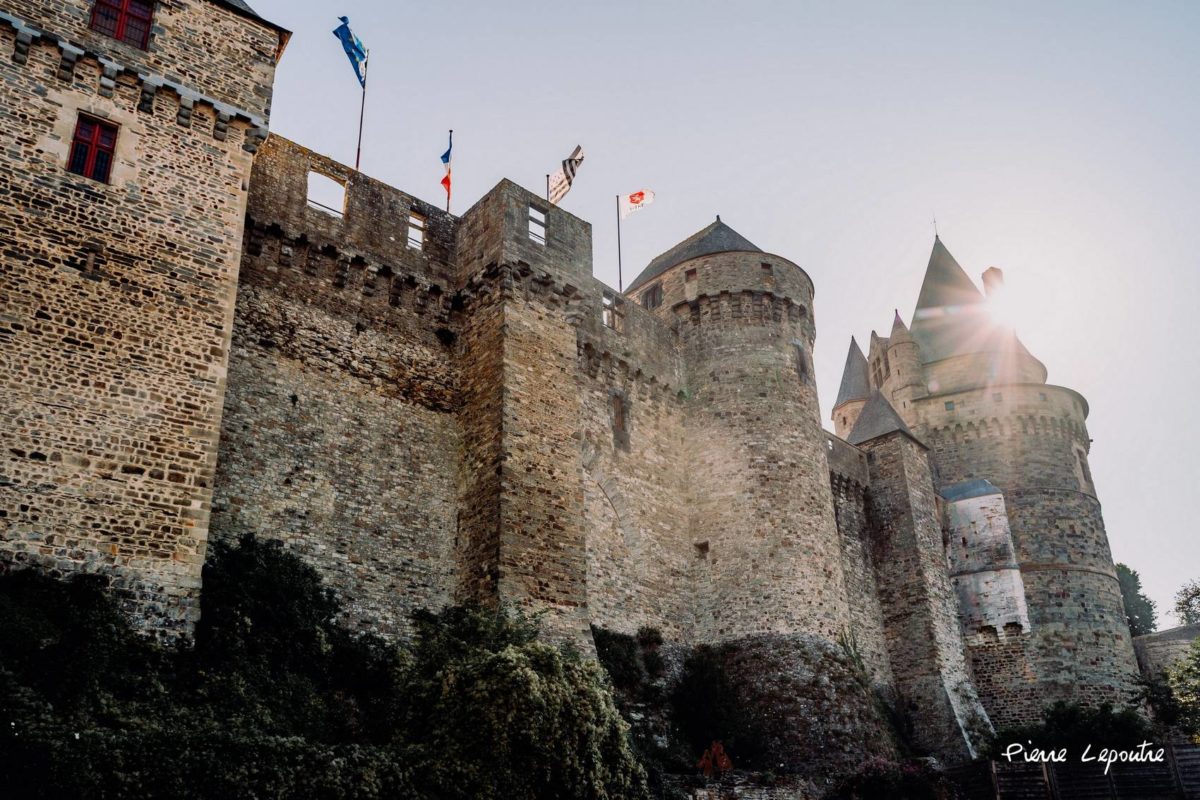 The Promenade de la Vilaine, unspoiled nature along the water
On the other side of the pontoon, the path becomes narrower, the branches of the bent trees form a pleasantly shaded arcade. You are here at the water's edge. The path is bordered by eco-pasture enclosures where grazing sheep and offers you a superb view of the Château de Vitré, the ramparts as well as the priory of the Benedictines.
A little further on, the walk ends near a second wooden pontoon. To prolong the surrounding calm, return to the Val promenade and the ramparts of the Château de Vitré, passing in front of the old workers' gardens and the rue des Buttes-d'Amour.
Faithful accomplice of walkers in search of tranquility, a true bubble of nature in the heart of the city, the Vilaine will seduce you by offering you from its banks a bucolic view of the Vitrean city.
The Lavandières' meadow et the Promenade du Val are undoubtedly one of the essentials to discover during your day in Vitré .