Medieval city of character labeled "City of Art and History", Vitré enjoys a cultural richness and a preserved historic center which irresistibly attracts visitors in search of authentic experiences.
Thirteenth town in Brittany with more than 18 inhabitants, energized by its location at the gates of Brittany, Vitré will seduce you with its many assets!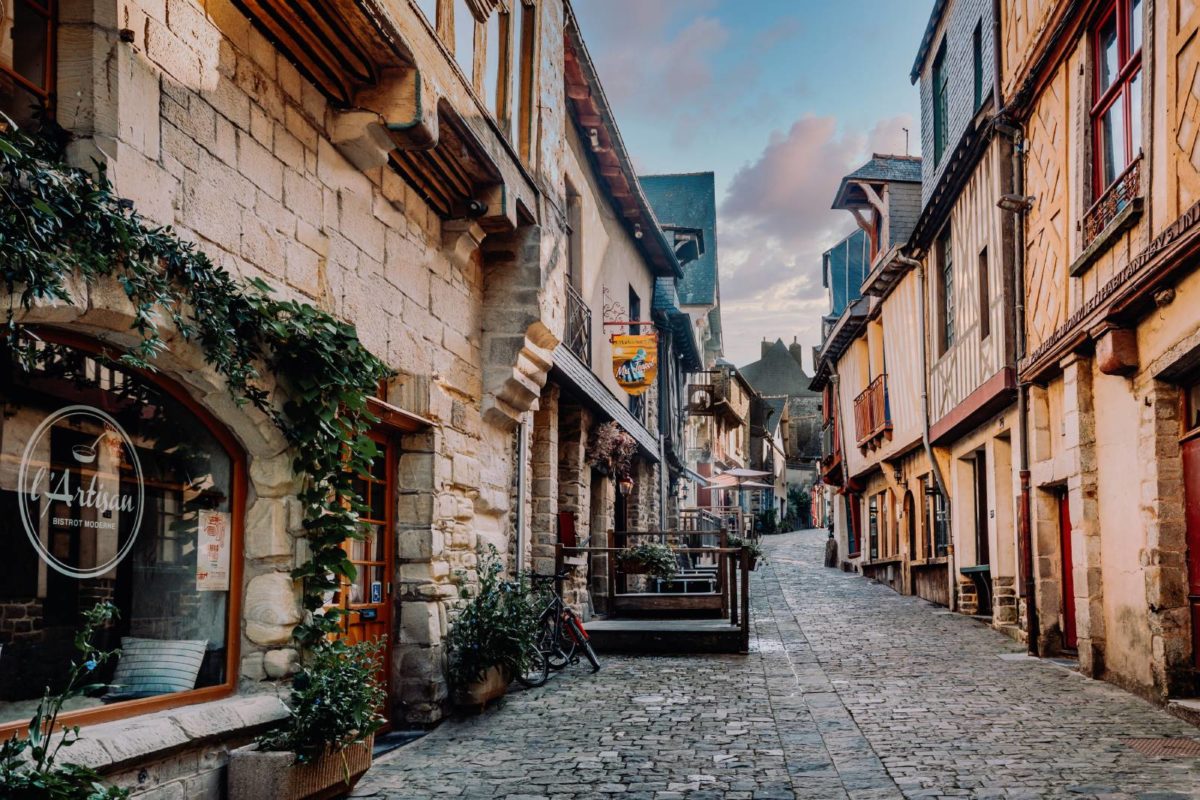 Vitré, a must-see tourist destination
Surprising, lively and turned towards nature, Vitré exudes authenticity.
Its jewel, the Vitré castle, shines well beyond the borders of Brittany. Its imposing silhouette and high ramparts have watched over the historic center since the XNUMXth century. It keeps in memory its medieval past with a large number of half-timbered houses.
Look up to see the secrets of these amazing facades ! The center of Vitré also vibrates thanks to its charming cobbled streets which are full of boutique shops and a large number of restaurants. The Vilaine river runs through the city and offers natural bubbles where it is good to relax, like the bucolic Lavandières' meadow.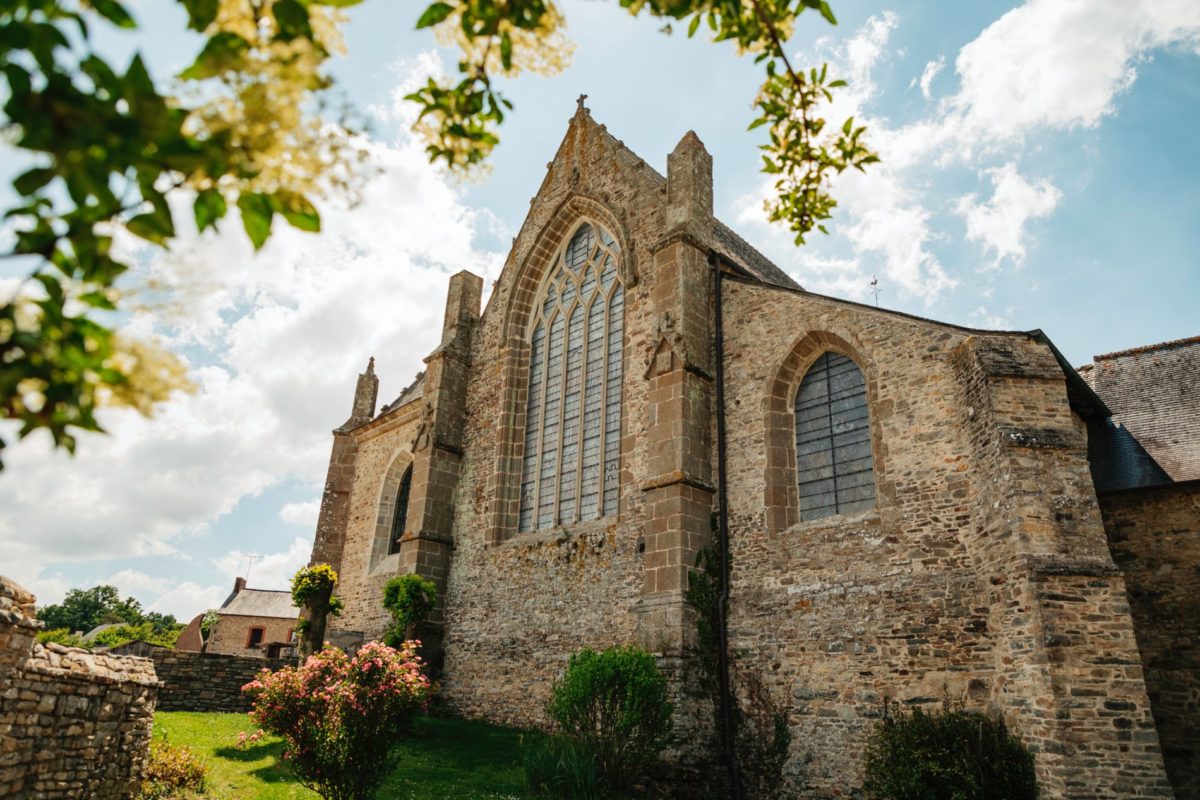 ---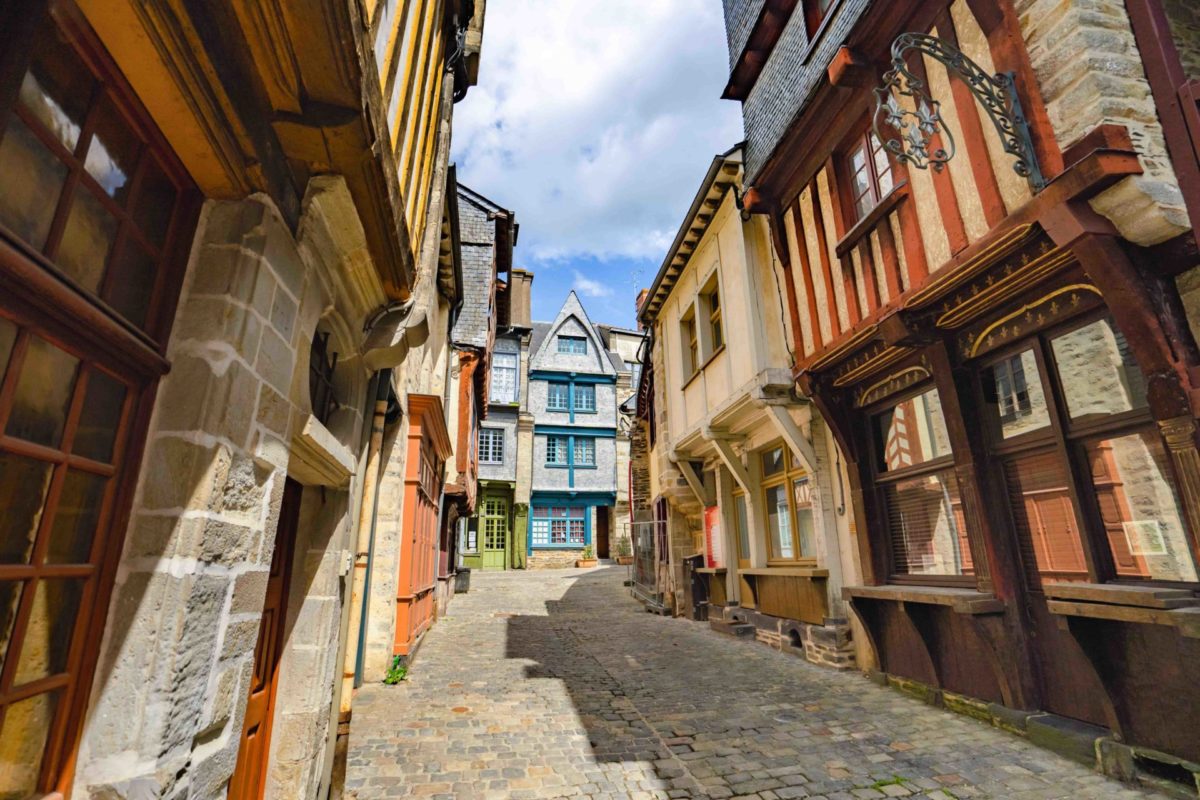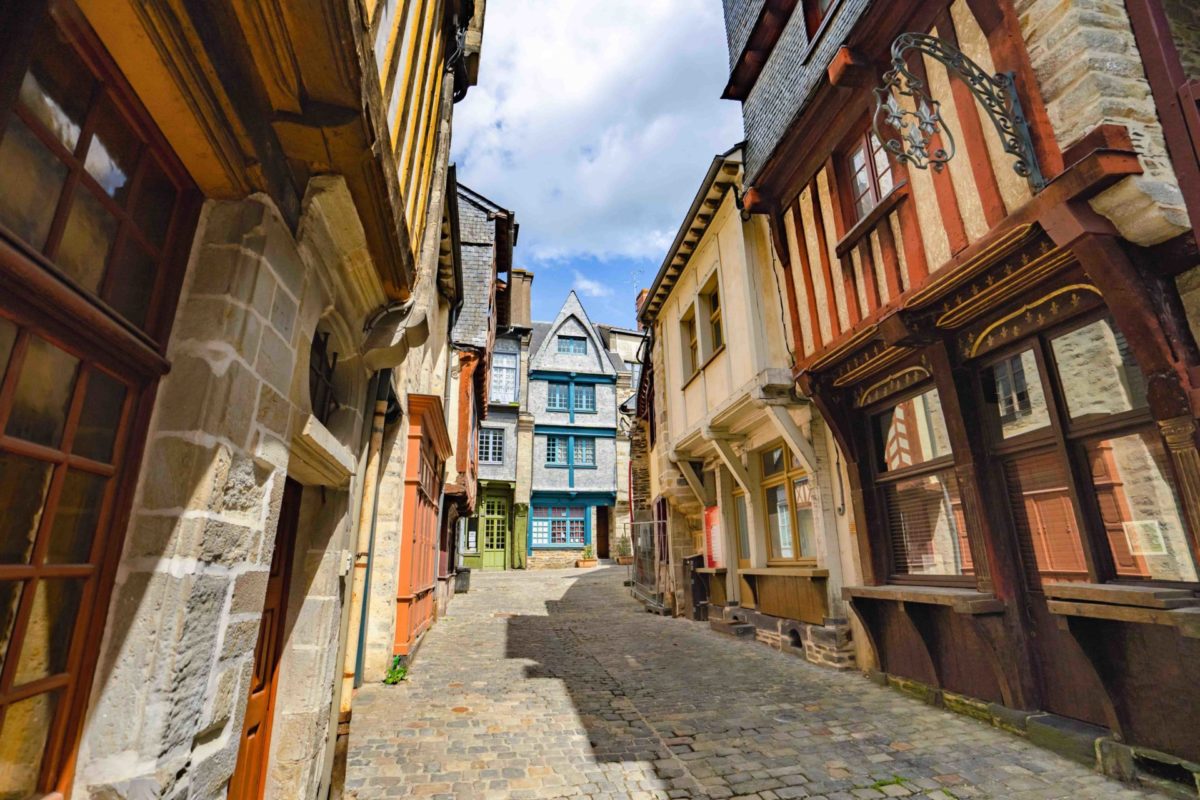 Vitré, a city open to the world
From the XNUMXth century, Vitré is greatly enriched thanks to the canvas (hemp cloth) trade.
The Vitrean merchants then founded the Brotherhood of Overseas Merchants et exportent leurs marchandises à l'international, de l'Espagne aux Flandres en passant par l'Angleterre.
Leur prospérité marque durablement la ville : ils bâtissent de luxurious half-timbered houses (with their shop on the ground floor) and contribute financially to the construction of theNotre-Dame church.
Following the Overseas Merchants, plusieurs vitréens partent explorer le monde. Le plus célèbre d'entre eux, Pierre-Olivier Malherbe (1570-1637), est le premier Français à avoir fait le tour du monde par voie terrestre !

La ville a perpétué cet héritage
En témoignent aujourd'hui ses jumelages avec les villes d'Helmstedt (Allemagne), Lymington (England), Terrebonne (Canada), Djenne (Mali), Villajoyosa (Spain), Greece (United States), sroda (Poland) and Talmaciu (Romania).

It also benefits from its location at the gates of Brittany: Vitré is 2 hours by TGV from Paris and 45 minutes by road from Rennes airport.
A dynamic territory
Vitré is finally a city ​​with a prosperous economy driven by industry which represents 40% of jobs. This economic dynamism is explained by a favorable geographical position and the establishment of numerous companies with national and international influence. With a rate of unemployment less than 5% the Pays de Vitré - Porte de Bretagne is one of the most dynamic employment areas in France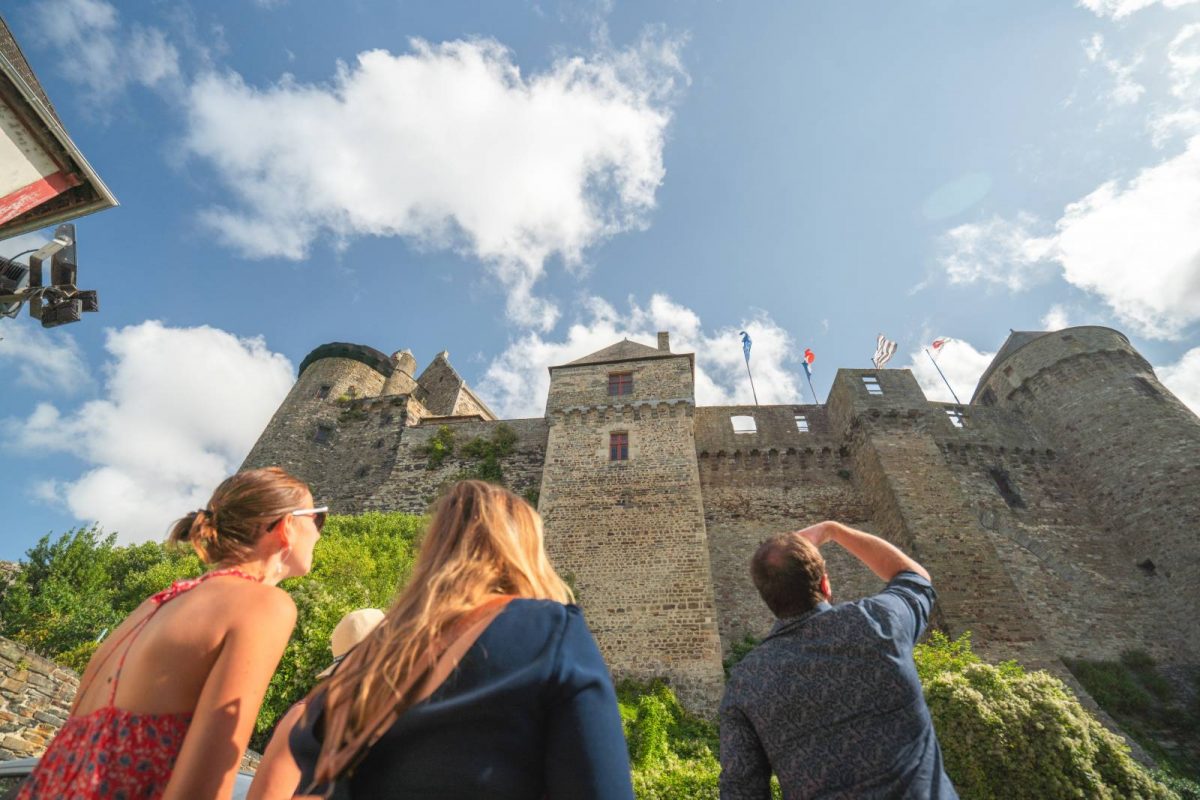 Vitré culture side
Heritage and culture are part of Vitré's DNA. Exceptional settings host its two museums. the Museum of the Château de Vitré takes you to the heart of the fortress to discover its history.
The Rochers Sévigné Museum takes place in the Rochers-Sévigné Castle to tell you the story of the Marquise de Sévigné. Take advantage of this visit to discover the magnificent park of the castle and its French garden designed by Le Nôtre, gardener of Louis XIV.
South of the station, theVitré Artothèque is unique in Ille-et-Vilaine. 1 works of contemporary art, ranging from photography, sculpture and prints can be borrowed by everyone, like books in a library. Temporary exhibitions by international artists are very regularly organized. Free access.
The performing arts are not to be outdone! At Jacques Duhamel Cultural Center, performance hall, theater and auditorium host many cultural and artistic events. The cultural center also houses the music and dramatic art conservatory, dance schools, a plastic arts school and an art library.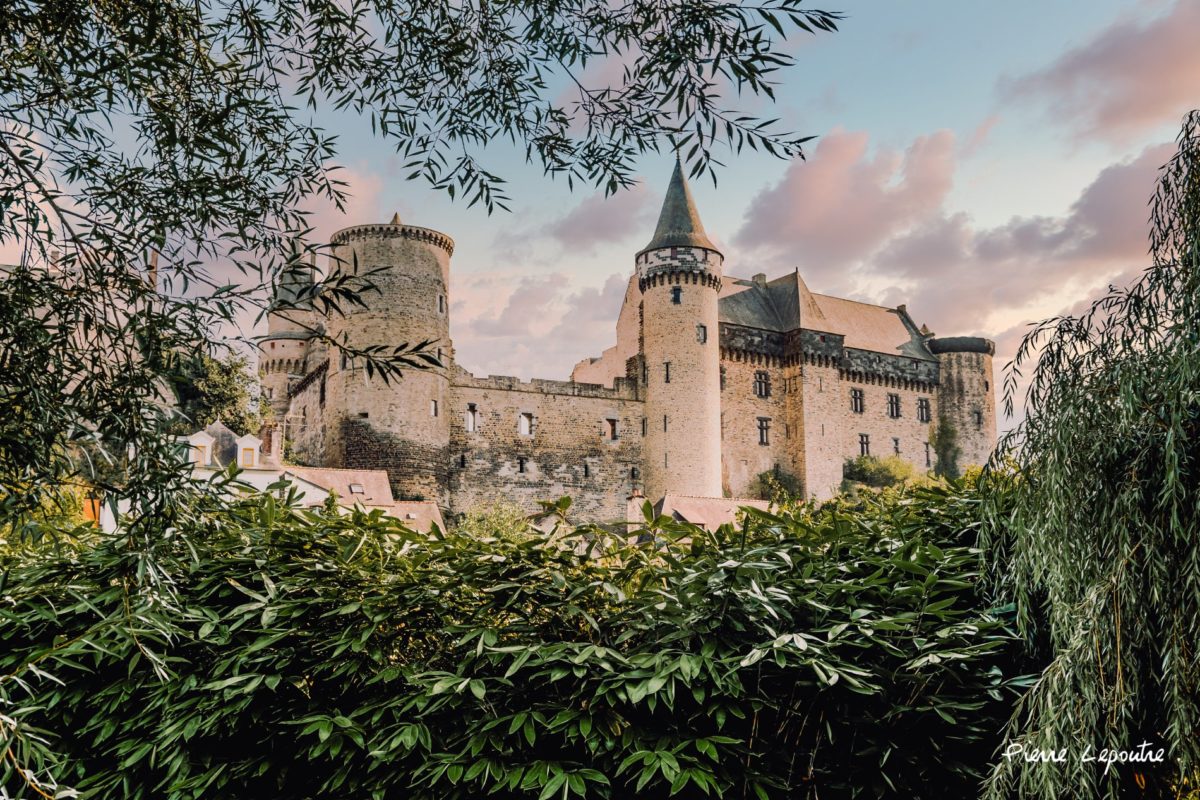 Vitré on the natural side
In the heart of a hilly countryside, Vitré enjoys an exceptional location. In a few minutes, you will escape the hustle and bustle of the city center by escaping to the Lavandières' meadow, on the banks of the Vilaine, or at Park garden, familial and poetic.
Many bodies of water, ponds and greenways also punctuate the territory, offering an endless possibility of outdoor activities:
Hiking, cycling or horseback riding, nautical activities, fishing, bird watching ... Take advantage of a immersion in Breton nature Breton !