Two Greenways cross the Pays de Vitré, entirely reserved for bicycles and walkers. You will be able to discover the Pays de Vitré in complete safety, surrounded by nature.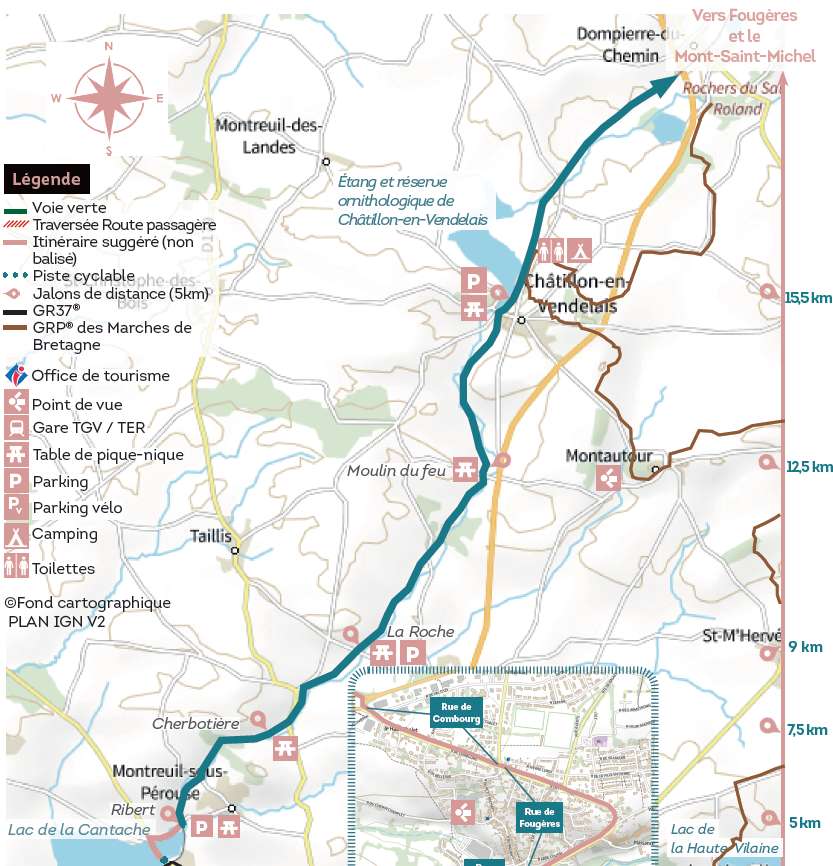 The Green Way "Vitré-Fougères"
North of the territory towards Fougères, a distance of 26km.
The departure is at Lake Cantache:
Place called Ribert in Montreuil-sous-Pérouse
On this Greenway, you can in particular make a stopover at Chatillon-En-Vendelais, where you can pedalo on its lake and have a drink on the terrace of the snack bar, with a view of the lake!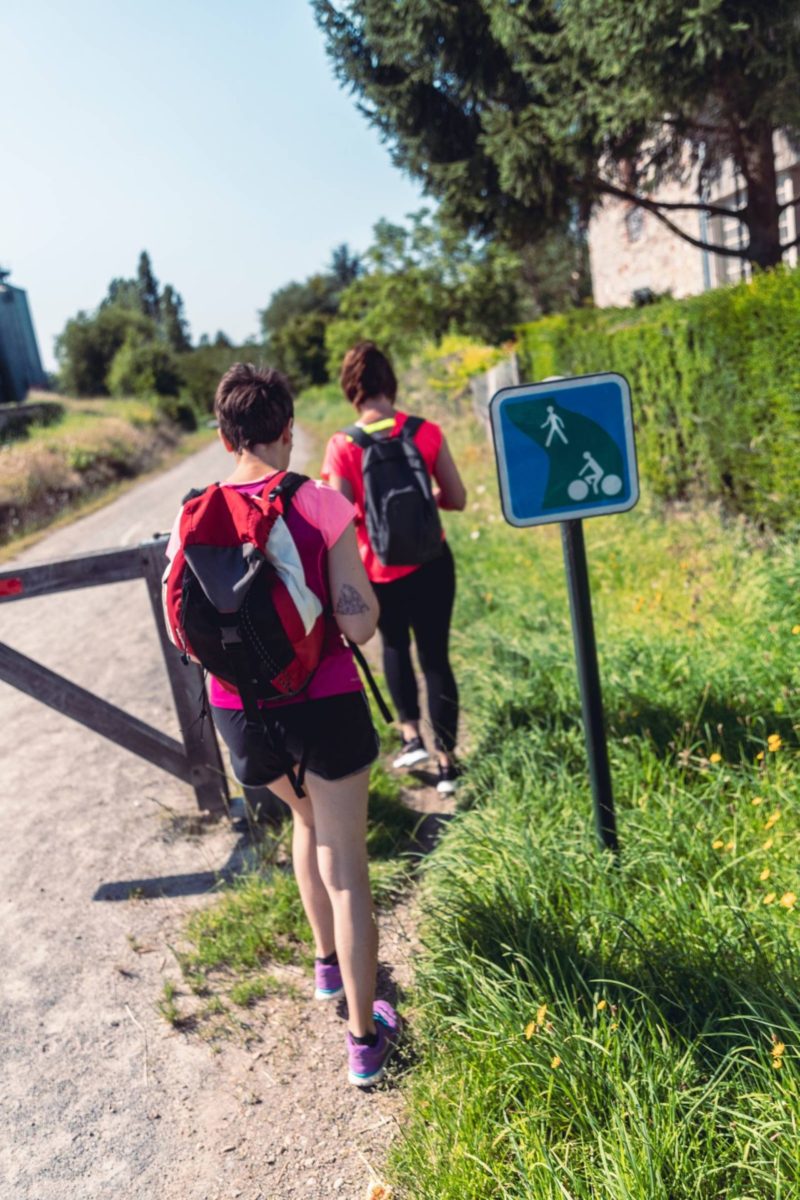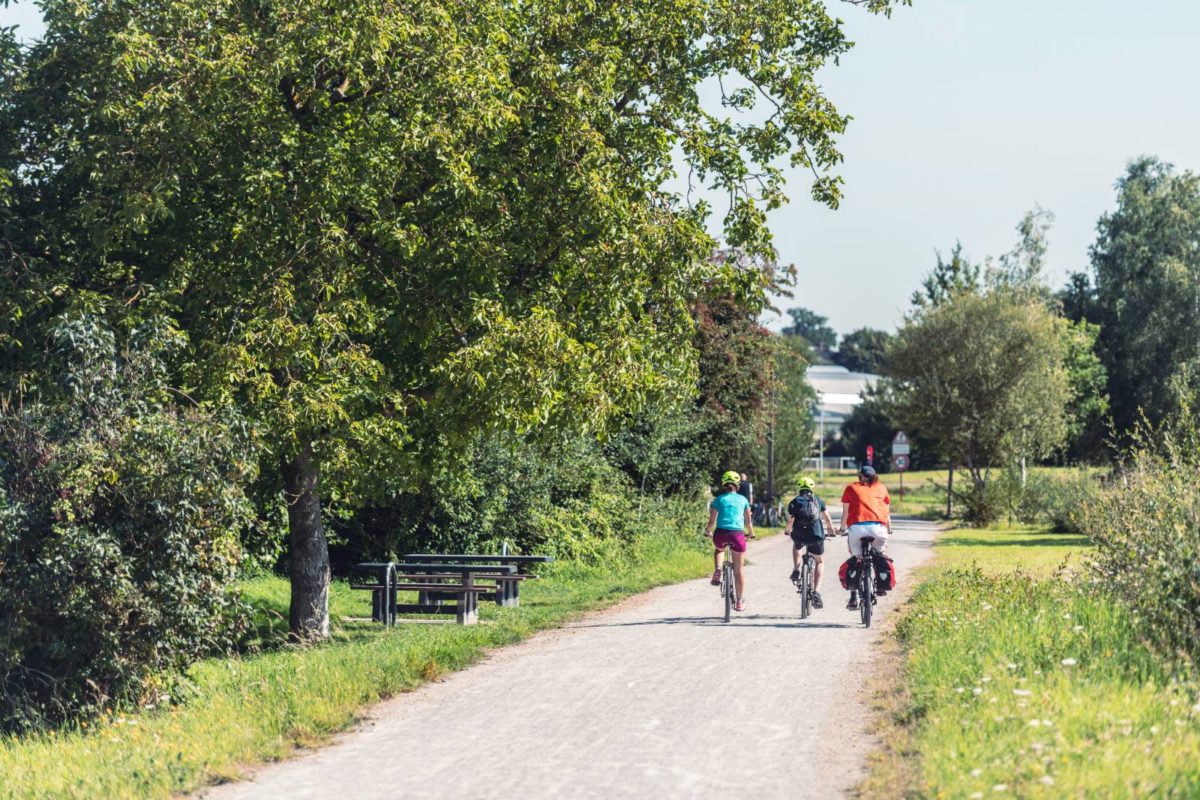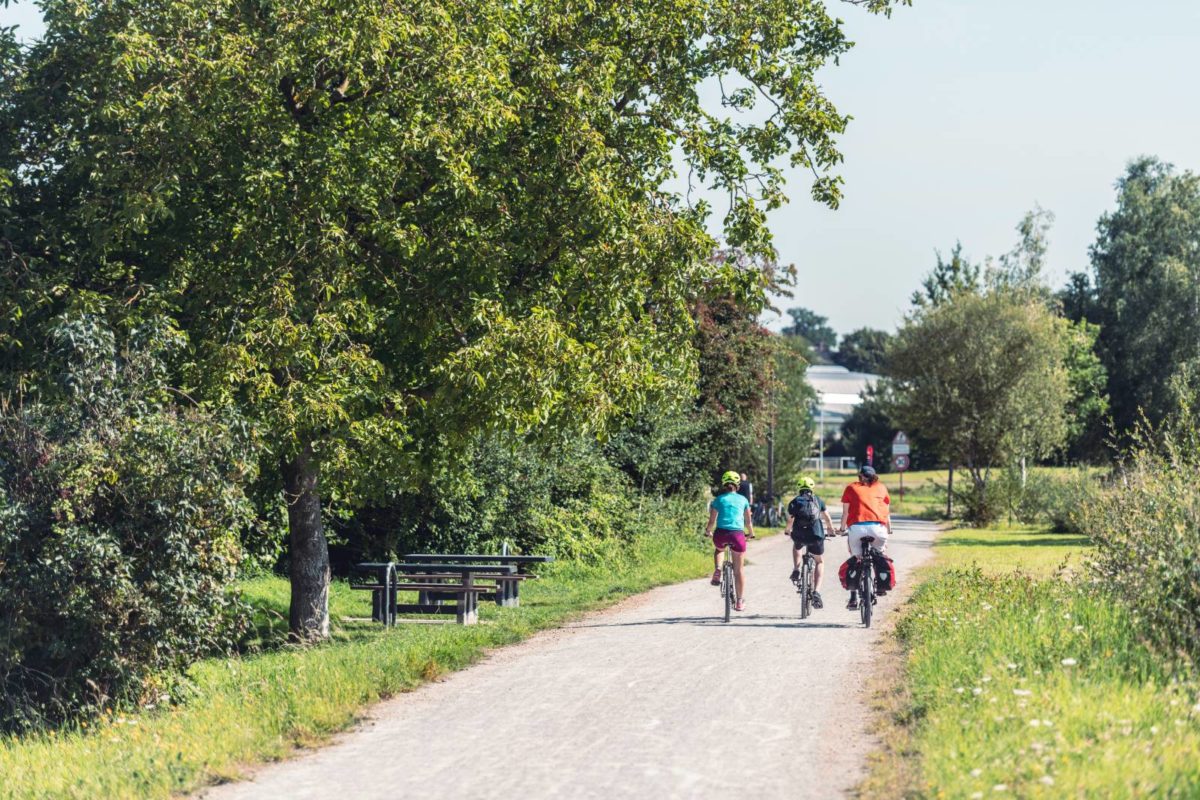 Practical information
The Voie Verte is strictly reserved for hikers and the highway code applies to it. Any motorized vehicle is prohibited there. When approaching narrow lanes (footbridges), it is advisable to limit the speed and keep the distance between users by dismounting if necessary. Cyclists are requested to notify other users by their horn.
The greenways also cross agricultural passages marked on the ground by asphalt, without a STOP sign or baffle. It is forbidden to enter riparian properties. Any dysfunction can be reported to Vitré Community.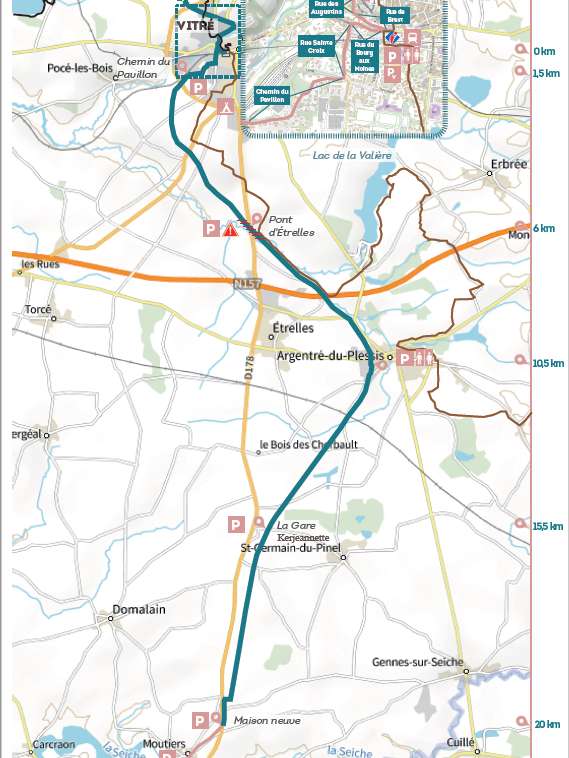 The Green Lane Vitré-Moutiers
In the south of the territory, in the direction of Guerche-de-Bretagne, the Greenway "Vitré-Moutiers" stretches over 19 km.
The start of the Voie Verte is in Vitré:
Chemin du Pavillon in Vitré
In particular, it will allow you to stop at Argentré-du-Plessis, where you can stroll around the Moulin Neuf pond.
For the bravest, you can continue to the Guerche-de-Bretagne and discover its basilica as well as its many half-timbered houses!
Little advice before you go
Check the condition of your bike and equip yourself with a repair kit.
Also remember to equip yourself with a first aid kit.
Always pack a snack and a drink.
Respect nature, keep your waste in a bag.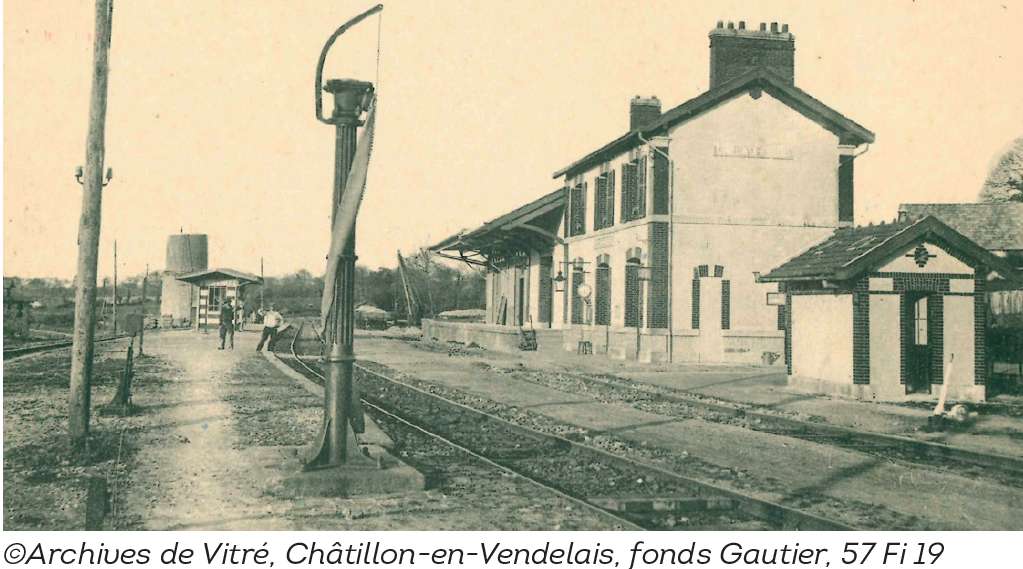 A little bit of history
Greenways have been built on old railway tracks : Vitré-La Guerche de Bretagne and Vitré-Fougères. This one, for example, had been opened on 1er October 1867, to stop its passenger traffic a century later (1972) and its freight transport in 1991.
Since 2018, it has been put to Vitré Communauté and Fougères Agglomeration disposal for a limited period of 20 years pending the return of the train, at the request of the National Federation of Transport User Associations.