The Tourist Office offers a varied selection of products for young and old!
Posters, postcards, books and guidebooks, games, teas ...
You will inevitably find your happiness there!
Souvenirs and decoration
We offer various souvenirs from the Pays de Vitré in our shop:
To enjoy your little coffee, our mugs with the effigy of Vitré and its inescapable heritage will be perfect. For a table without a trace of glass during aperitifs, the coasters with the effigy of Vitré will be your essentials!
The Magnets, with the effigy of the Vitrean heritage or the Breton flag are little timeless souvenirs with the key rings!
We are also Unique selling point of the beautiful MOVI posters, made with the effigy of the Pays de Vitré, on sale in 40x60cm, A4 or postcard format.
Find many more souvenirs in different patterns in the colors of Vitré in our shop.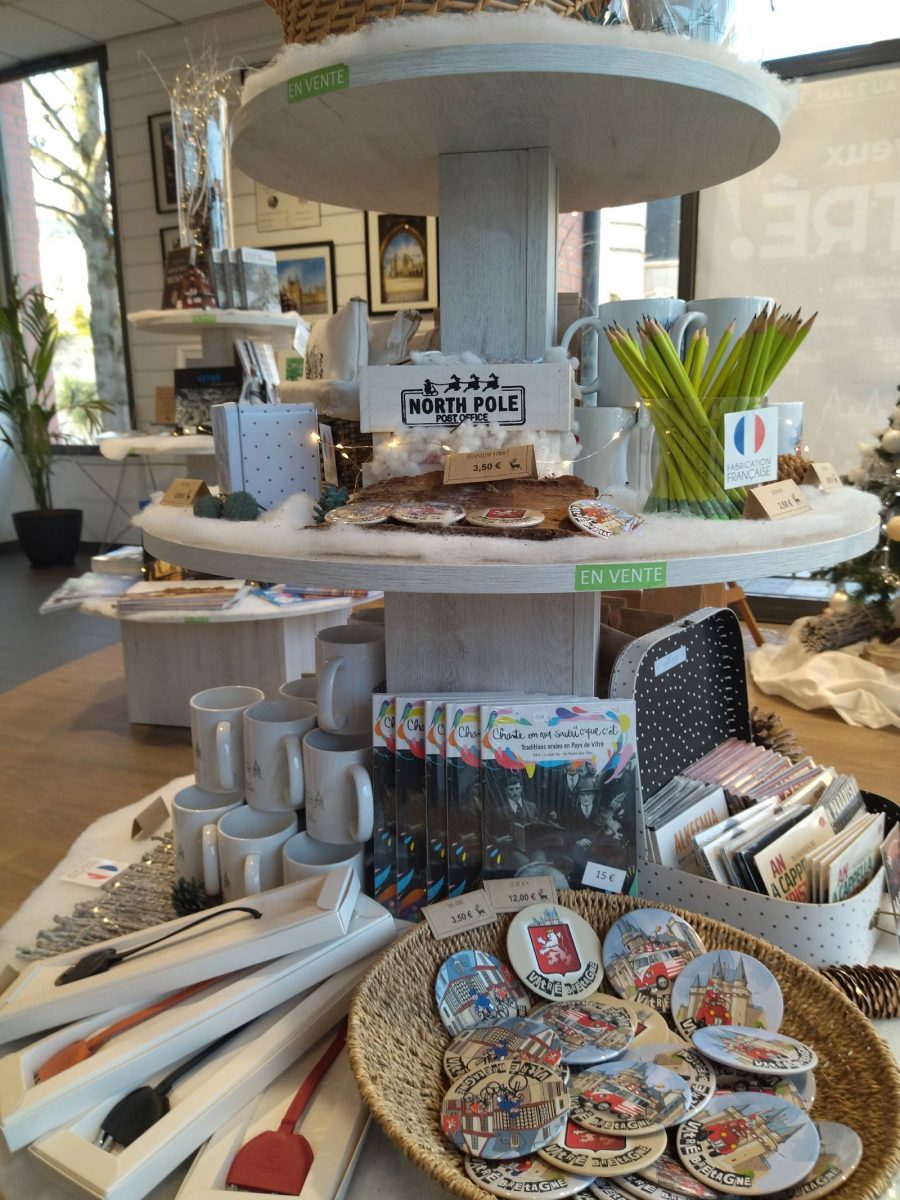 Club-Commerce Gift Certificates
Club-Commerce gift vouchers, valid in shops and stores in the Pays de Vitré are on sale at the Tourist Office! Do you want to offer several notebooks? Save time by contacting our team, we will prepare your notebook in click-and-collect mode!
Range of local teas and infusions
How to start a day well? With a cup of tea of ​​course! We also offer you a whole range of local teas and infusions to discover and share. The infusion of the marquise, inspired by Madame de Sévigné, is one of our essentials.
You can also discover the range of teas offered by Maison Donovan, guarantor of a 100% Vitrean know-how.
Flavors: Green tea with apple, cherry, and salted caramel.
Available in 100g boxes, as well as 100g and 50g refills.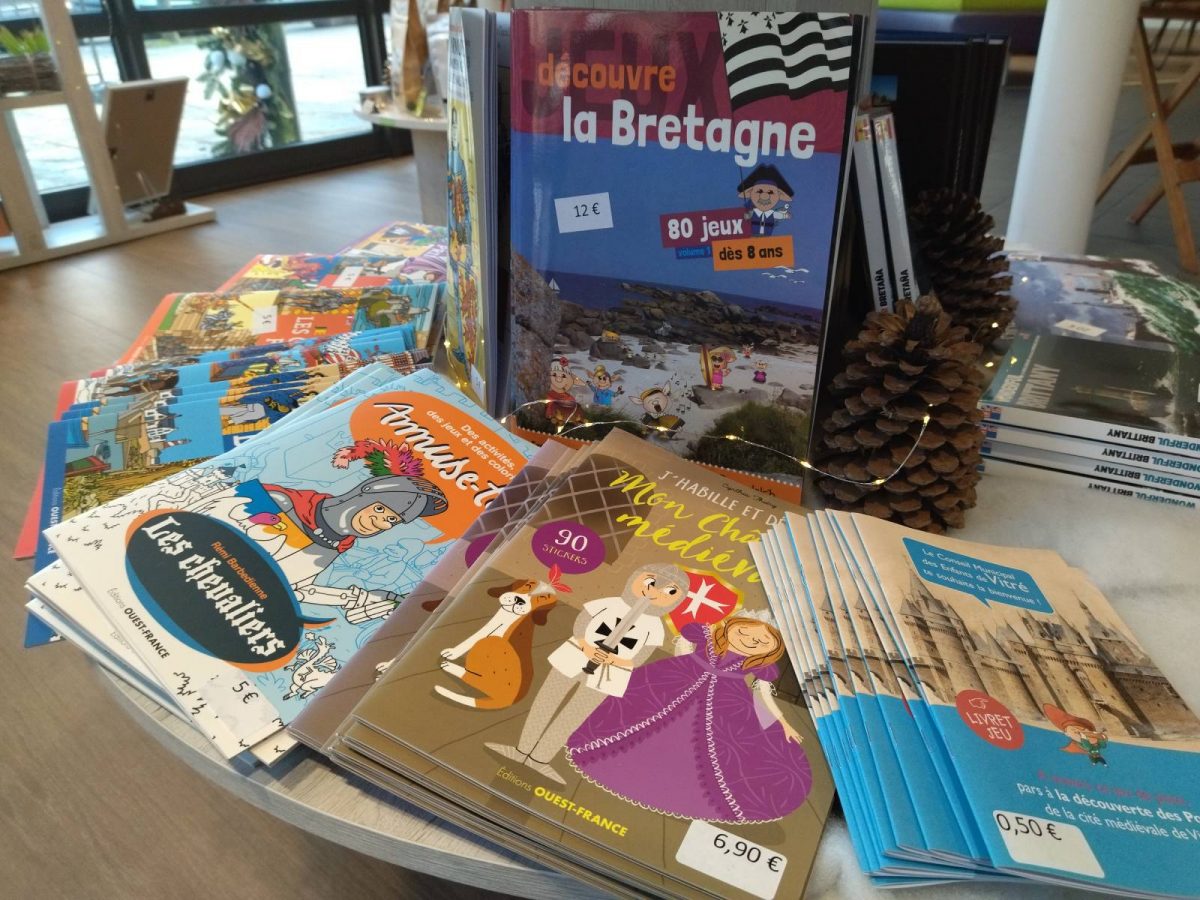 Games and books for children
The Tourist Office shop offers several books for children to discover while having fun the medieval era, the knights and princesses ... But also coloring books on this theme as well as a storybook.
A discovery booklet also allows discover the city in a fun way through puzzles, rebuses and questions (8-12 years old), produced by the municipal council for the children of Vitré!
The Boutique also offers board games : 7 families on the theme of the medieval, as well as the game Chronoludik : this game allows you to have fun while learning the milestones in the history of Brittany!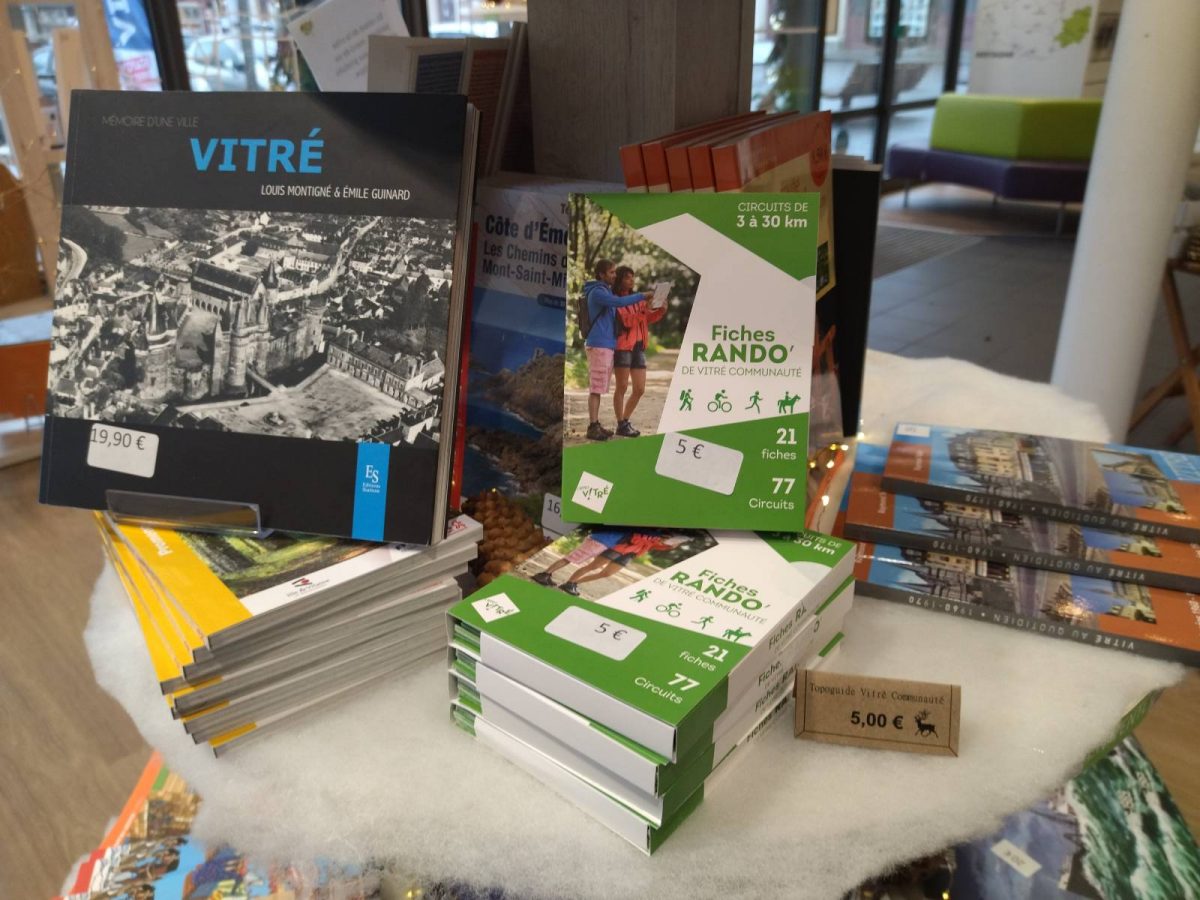 Hiking Books and Guides
Several Topo Hiking Guides are available for sale at the Tourist Office: Pays de Vitré, Ille-et-Vilaine, Brittany, Routes of the Castles in Brittany, etc.
Several books on the theme of Vitré and more generally of Brittany are available: Historical books, archives, photo books ...