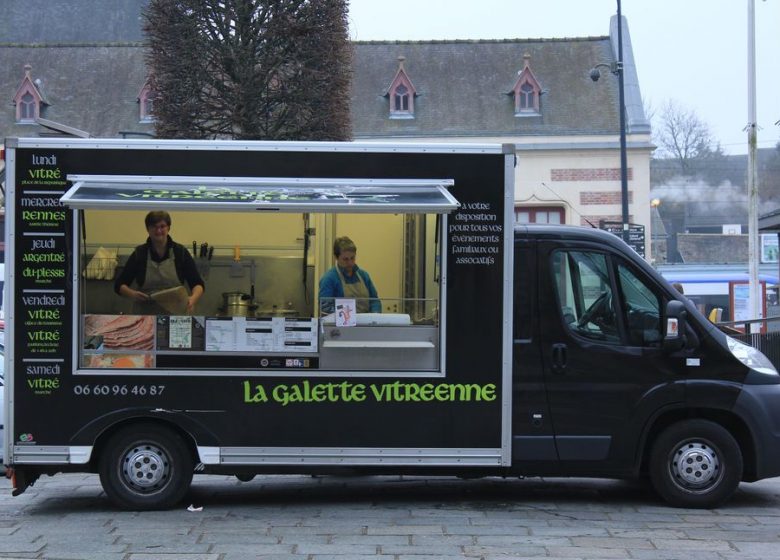 Genuine local specialties, galettes and the essential "sausage galette", are on your markets in Vitré and its surroundings. Made on board the traveling truck of "La Galette Vitréenne", they are 100% Sarrazin Breton IGP label, and can be accompanied by pancakes.

Monday morning: Place de la République - Vitré
Thursday morning: Market - Argentré-du-Plessis
Friday morning: Tourist Office - Vitré
Friday afternoon: Parking Leclerc - Vitré
Saturday morning: Vitré - Vitré market.
Further information :
Monday morning: Place de la République - Vitré Thursday morning: market - Argentré du Plessis Friday morning: tourist office - Vitré Friday afternoon: Leclerc car park - Vitré Saturday morning: Vitré market
Pricing
Payment method
Payment cards
Lunch vouchers
Cash
Services
Services
Prepared meals to take away
See more